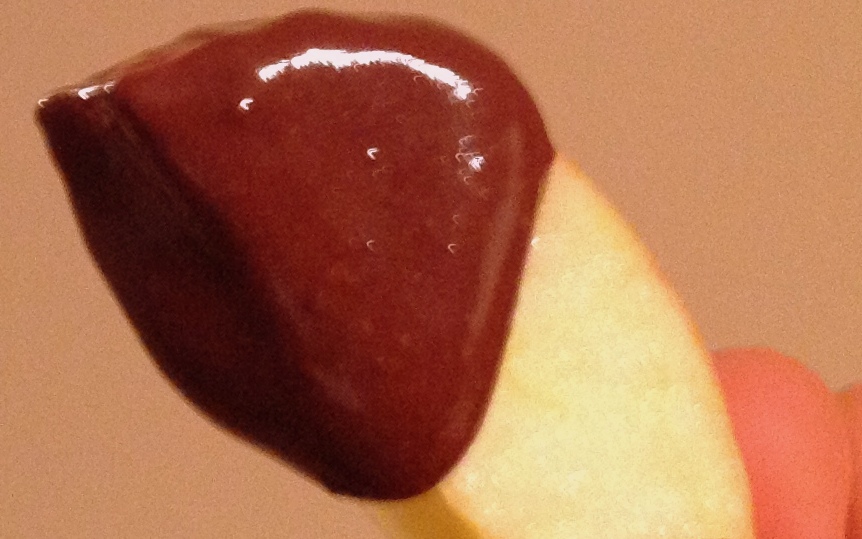 Here's a little secret (not so secret) about me: I'm not much of a baker. How I came to create this sugar-free chocolate dip is a case in point! I was attempting to make these truffles but had made a few modifications and it didn't turn out. However, what I did make was this delicious and healthy fat-free chocolate dip!!
If you've been around this blog for any length of time, you've probably noticed that I like to keep my recipes simple, quick, and easy to make, such as my popular Chicken Muffins or Protein Mini Muffins. I'm all about a few ingredients and minimal prep time.
The recipe for this chocolate dip is along the same lines. Just 3 ingredients that you mix together. It should take 5 minutes total.
All you need is Cocoa powder, protein powder (I recommend using a chocolate flavored one) and greek yogurt. To add a little spice/pizzazz, add some cinnamon.
1 Tbsp cocoa powder
1 scoop chocolate protein powder
2 cups Greek yogurt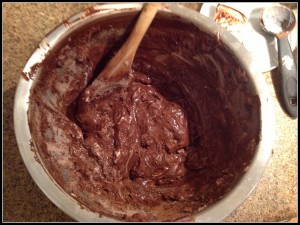 Mix them all together and voila! A yummy chocolate treat that's low in calories and contains no sugar! One tablespoon is 16 cal, 2g protein, 1g carb, 0g fat! Talk about a sweet deal!!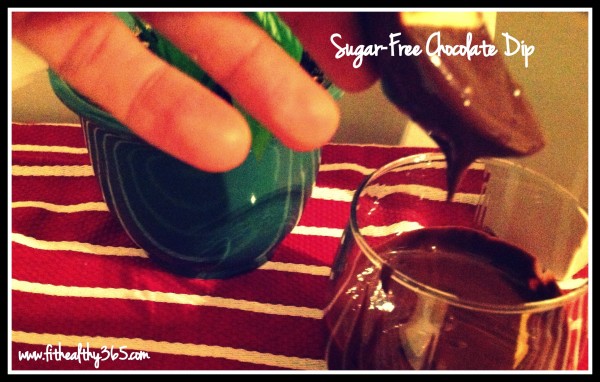 To make it a bit more liquidy, add a splash of unsweetened almond milk. If you want it thicker, add more protein powder. If you find it a touch bitter, use a bit less cocoa powder or add a Tbsp of honey (note, adding the honey introduces sugar to the recipe).
The dip is great cold, drizzled over some fruit, or you can heat it in a fondu set and serve warm. It would also work well as a spread for cupcakes or cake.
Try it out and let me know how you serve it!
YOUR TURN: What's your favorite food to dip into chocolate? Share in the comments. I love pineapple!


Join the FREE 1 Week 15 Minute Exercise Challenge
Workout Smarter, Not Longer.
15 minutes is all you need.
Full-length workout video send directly to your inbox each day
Self-care mini-challenges
Daily reminder emails
Accountability and Support