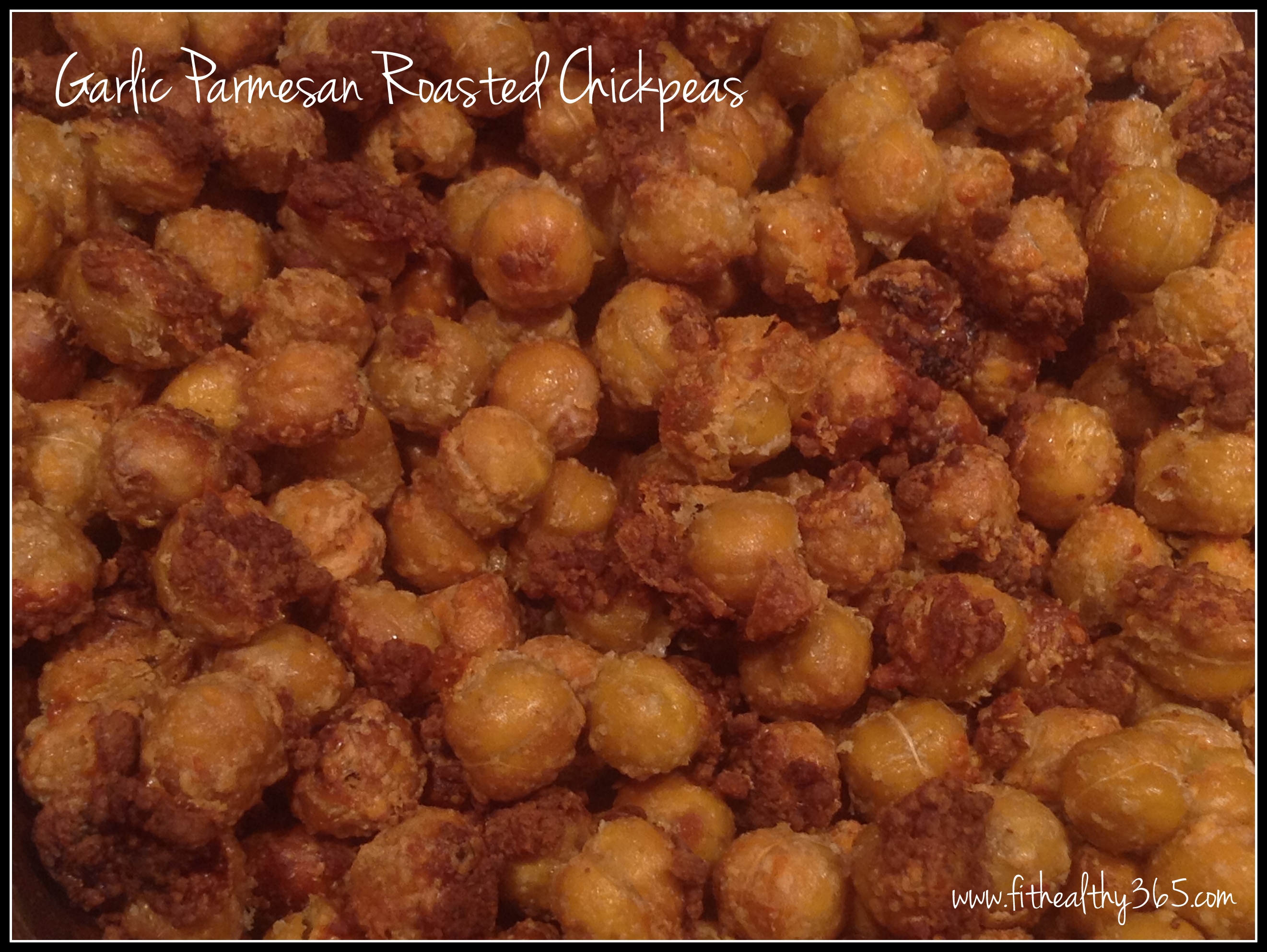 I love chips!! I'm more of a salty snacker than a sweet snacker (although I really love my sugar-free chocolate dip!) However, chips really pack a lot of calories and it's so hard to eat just a few.
I recently discovered a healthy snack alternative — garlic parmesan roasted chickpeas! (It's even gluten-free).
I made these for a Christmas/New Years party and they were a hit. They turned out so good I've since made them a few more times. My husband and I like to snack at night while we watch a tv show, so these are perfect.
They would also be great for people with kids, as they are small and snackable. (Yes, I'm totally making up words here!)
Like basically all of my recipes, they are quick and easy to make, with just a few ingredients.
INGREDIENTS:
• 2 15½-oz cans chickpeas, drained and rinsed
• 1 tbsp olive oil
• 1 tsp minced garlic (you could also use garlic powder)
• 1/2 tsp sea salt
• Fresh ground black pepper, to taste
• 1/2 cup grated Parmesan cheese
INSTRUCTIONS:
1. Spread chickpeas on paper towel or a dish cloth and air out for 30 minutes.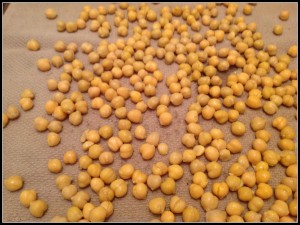 2. Preheat oven to 400°F. In a medium bowl, combine oil, garlic, salt and pepper. Add parmesan cheese and stir until crumbly and oil is absorbed. Add chickpeas and toss to coat.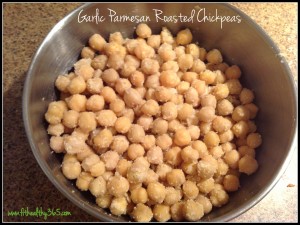 3. Spread coated chickpeas on a baking sheet and bake for 45 to 50 minutes, until golden and crispy.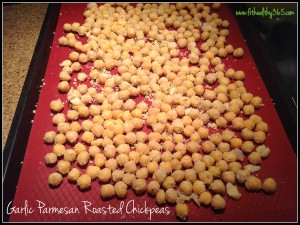 4. Remove from oven, put into a bowl and ENJOY!!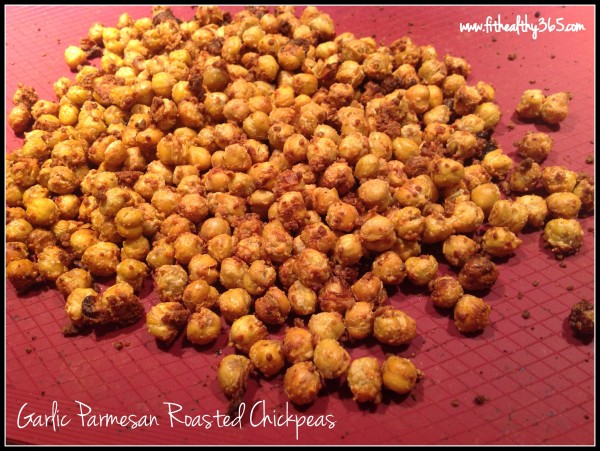 Nutritional Value per Serving (1/4 cup): Calories: 118, Protein: 6 g, Carbs: 15 g, Fat: 3 g, Fiber: 3 g.
You could also create your own flavors by using different spices. I found a sweet n crunchy one here that I plan on trying. Get creative and come up with your own twist!
YOUR TURN: What's your favorite snack? Share in the comments!
FREE Download: Editable Pantry Basics Checklist
> SAVE TIME writing your grocery list. Avoid the constant re-writes.
> Use the Pantry Basics Checklist as the foundation of healthy eating.

> Make it EASY to eat healthy - ensure you have what you need in your pantry.
> Customize and tailor the list to your preferences.