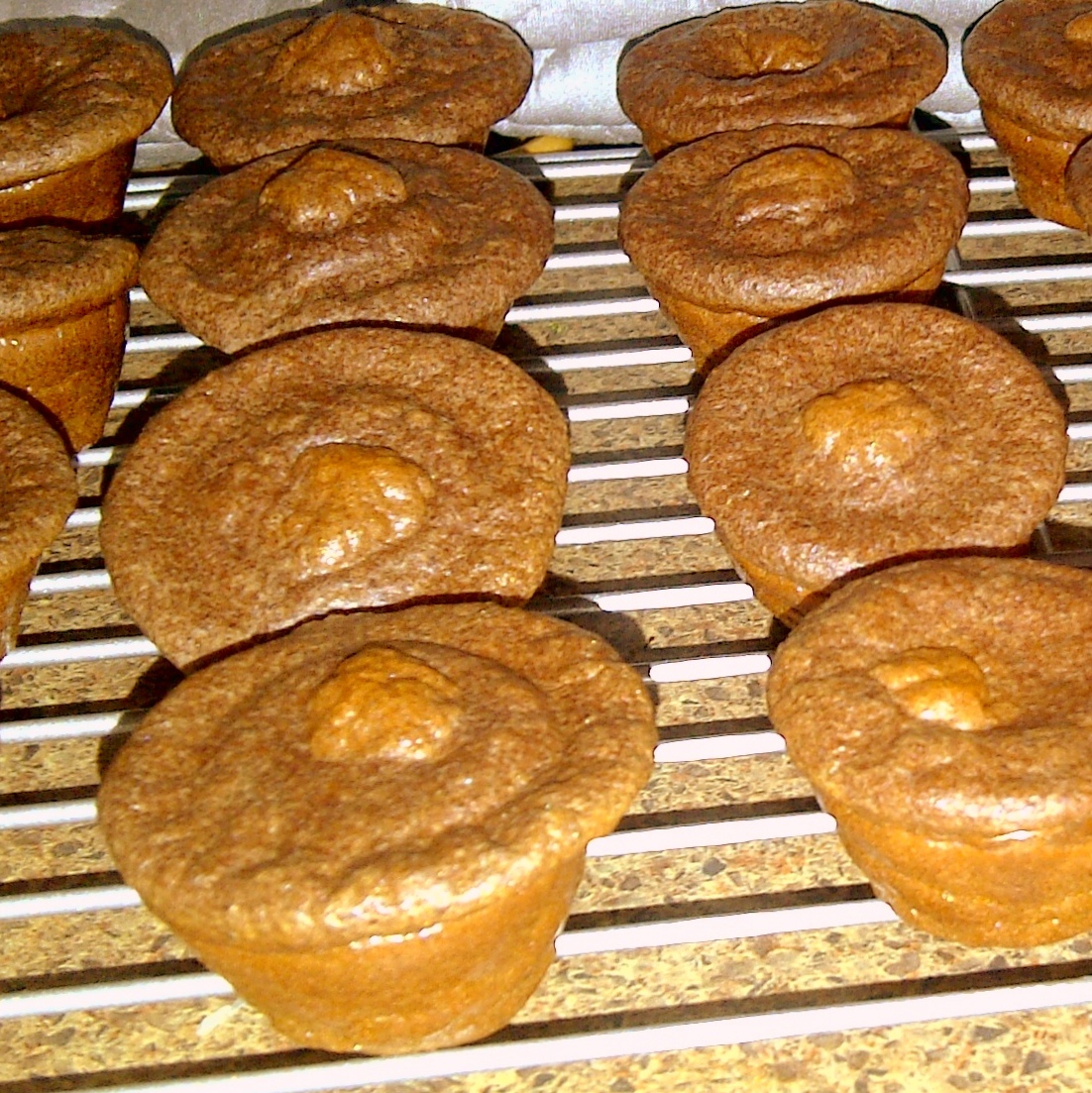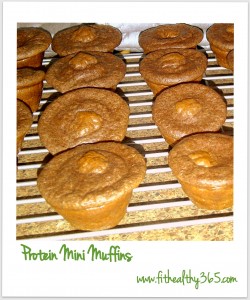 Protein Mini Muffins are super easy to make (5 min prep, 15 min bake) and are a healthy alternative to a treat like a two-bite brownie. If you use a flavored protein powder (I love BioX Chocolate Peanut Butter Swirl) it's super yummy and low-calorie!
Just compare nutritional info for 2 servings (2 pieces):
Two-bite brownie: 180 cal, 2g protein, 20g carb, 10g fat
Protein mini muffins: 74 cal, 8g protein, 4g carb, 4g fat
To me, it's a no-brainer!
Ingredients:
2 scoops protein powder (I use BioX Chocolate PB Swirl)
1/3 cup ground flax seed
2 tbsp cinnamon
pinch of ginger
2 tsp baking powder
1 1/2 cups water
2 whole eggs
Instructions
Mix all dry ingredients
Add water, mix well
Add egg, beat well (I just use an egg beater)
Pour into mini-muffin tin
Bake at 375 for 15 min
Enjoy!! Let me know how yours turn out.
FREE Download: Editable Pantry Basics Checklist
> SAVE TIME writing your grocery list. Avoid the constant re-writes.
> Use the Pantry Basics Checklist as the foundation of healthy eating.

> Make it EASY to eat healthy - ensure you have what you need in your pantry.
> Customize and tailor the list to your preferences.