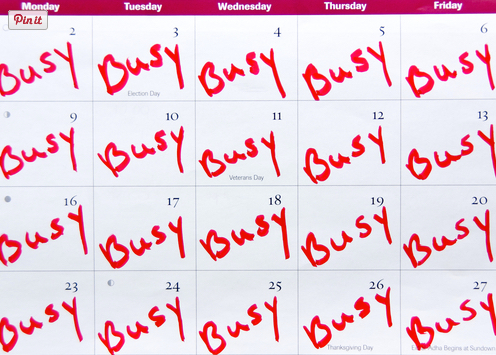 Life can throw some pretty big curve balls, right? You're cruising along thinking about how next week you'll FINALLY have time to focus on your health and BLAM. Something changes that creates a wrinkle in your plans. Has this ever happened to you?
And that doesn't mean the curve ball is bad (sometimes it is), it might just mean a change in your situation that will take some adapting to, especially if it causes some upheaval in your eating and exercise habits.
Two of my clients recently got new jobs (yay!), but it means longer work hours for one and 5 days/week of travel for the other. I'm sharing EXACTLY what they're doing for nutrition and exercise to adapt to their new circumstances so they can stick to their health goals.
How to Eat Healthy and Exercise While Working 12 Hour Days
Danielle just got a promotion that she's been working towards the past 7 years (congrats!) but, it means she'll be putting in some loooong hours (about 12 hrs/day). However, she's still committed to daily exercise and healthy eating. Here's her plan to stick to her goals:
Exercise – Strategy
Wake up earlier and go to the gym before work – Danielle's never been a morning workout person, but with this new job, she's *decided* that she'll have to learn to be ok with it, even if it's not her preference.
Exercise – Tools to make it happen
Prep protein shake the night before – post-workout protein shake is ready to grab-and-go
Rent locker at gym – to avoid the hassle of lugging clothes/shoes/toiletries/etc every day, Danielle's renting a locker at her gym to keep all her stuff there. That way she just has to quickly dress in the morning, go workout (gym clothes already there), then shower and get ready at the gym. Once a week she'll bring everything home to wash. *Note: the small cost to rent a permanent locker is worth it to avoid the hassle of carrying a million bags each day
Set aside work clothes the night before – she's saving time in the morning by having her work outfit ready (no hemming and hawing about what earrings will match; they're already picked out)
Do shorter workouts – With limited time for exercise, I've created short, but effective workouts for her that last a maximum of 30 minutes. (Lydia's note: for some quick 15 minute workouts you can do at home or at the gym, check out my free workout videos page)
Nutrition – Strategy
Prep healthy food for the week and keep as much food as possible at the office – Danielle knows she feels better when she eats fresh, whole foods. Since she already knows she'll be working a long day she's going to prep some food in advance and store food at the office to avoid having to lug food and storage containers every day.
Nutrition – Tools to make it happen (aka what's she's prepping)
Hard-boiled eggs – a whole carton, so she can have 2 a day as a snack
Homemade protein bars – she'll make one batch of 12, which will last 2 weeks for one person (freeze half) (recipe here)
Veggies – broccoli (cut and steamed), cauliflower (cut and steamed), carrots, giant portion of fried onions, peppers and mushrooms
Chicken muffins – perfect protein option for lunch (recipe here)
Morning protein shake – see above
Leaving food at the office

Fruit, like apples, clementines (something that doesn't necessarily need a fridge)
Granola (homemade recipe here)
Protein powder and shaker cup (be sure to rinse right after…you don't want to know what it smells like after a few days!)
Bag of chopped carrots
Jar of peanut butter (watch portion sizes) ;)
Of course, preparing food takes a bit of time on the weekend, but it's worth the couple hours so that she's not buying junk at the convenience store. I'm really proud of Danielle for making these plans to work around her new situation and not just hoping things will change or slow down. Way to go! :)
How to Eat Healthy and Exercise While Travelling for Work
My other client Marie got a new job too (woohoo!) and this one requires some on-site training in another city hours away. She'll be flying in Monday morning and flying home Friday evening. She'll be staying at a hotel but since she's not actually moving there, that's an added challenge.
Marie's still committed to regular exercise and healthy eating. Here's her plan to stick to her goals:
Exercise – Strategy
Exercise 3-4 times while away and once each weekend when home – With the travel days and unexpected social activities with training colleagues she's setting a realistic goal and isn't trying to be overly ambitious about getting in a workout every day.
Walk more – Since she'll be "living" downtown in a big city (instead of her usual suburb home), Marie will be able to walk more, getting in exercise that way.
Exercise – Tools to make it happen
Find a gym close to her hotel – Marie's a member at one of the big gym chains, so there's bound to be a gym fairly close to her hotel. She won't need to buy an additional membership and will be able to access all the equipment she needs for the program I've designed for her.
Schedule her workouts – Once she has a sense whether a morning or evening workout is best, Marie will schedule "gym dates" with herself. (Lydia's note: scheduling your workouts is the best way to actually make them happen. If you think "I'll go if I have time" you'll notice that you never have the time. You need to MAKE the time) :)
Pack enough gym clothes – Preempting the excuse of no gym clothes by making sure she packs enough
Nutrition – Strategy
Make wise nutrition choices as much as possible, don't sweat the small stuff – Marie will go into this part of her health journey with a mindset to do the best she can, making the best choices in every situation, but not to worry or feel guilty if she ends up with less-than-ideal options from time to time.
Grocery shop for the basics – Marie will have access to a mini-fridge, so she'll be hitting up the grocery store for some basics and keeping it simple and easy by buying pre-cut or pre-made items.
Nutrition – Tools to make it happen 
Prioritize protein and veggies when eating out – Because of the travelling and living in a hotel Marie will likely need to eat at restaurants more often, so the goal will be to prioritize protein and veggies. This doesn't always have to be a salad. She could get salmon with grilled veggies, fajitas, stuffed chicken and veggies, etc. Even if a restaurant doesn't show a side order of vegetables on their menu, ASK the server. They can often just make something up for you.
Locate nearby grocery store and shop as soon as possible each week – As soon as she can, Marie will go grocery shopping on Monday for the basics, food that she can keep at the hotel either on the table or in the mini-fridge. The idea is to keep is simple while giving her some healthy options for snacks/small meals. Here's a small list of ideas:

Fruit (1-2 pieces per day)
Trail mix
Portable (and ready-to-eat) veggies like baby carrots, sugar snap peas, celery
Hummus
Real chicken/turkey sandwich meat
Cheese slices (real cheese)

Bring some food – Marie is also planning on bringing a small amount of food with her each week, such as protein powder (a week's supply in a bag) and pre-made turkey muffins.
Same as Danielle, with a little effort and planning, Marie can make it possible to maintain her active, healthy lifestyle even while commuting back and forth every week. With her determination she'll make it happen!
If you're busy with work, kids, parents…life, make it easier for yourself and use similar strategies and tools to start/maintain a healthy lifestyle. I know you can do it! What strategy and tool can you implement today?



Join the FREE 1 Week 15 Minute Exercise Challenge
Workout Smarter, Not Longer.
15 minutes is all you need.
Full-length workout video send directly to your inbox each day
Self-care mini-challenges
Daily reminder emails
Accountability and Support