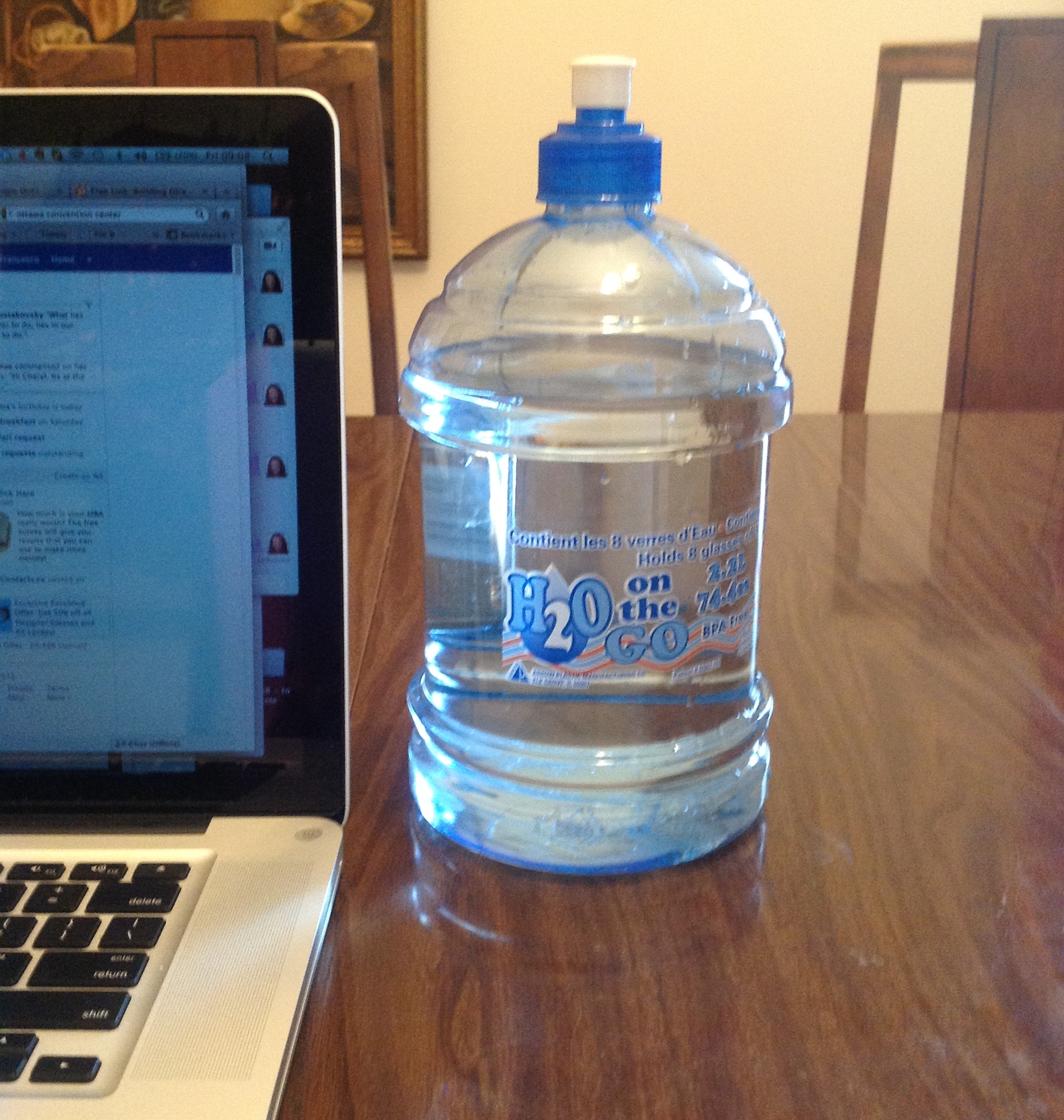 There's something refreshing about the beginning of a month.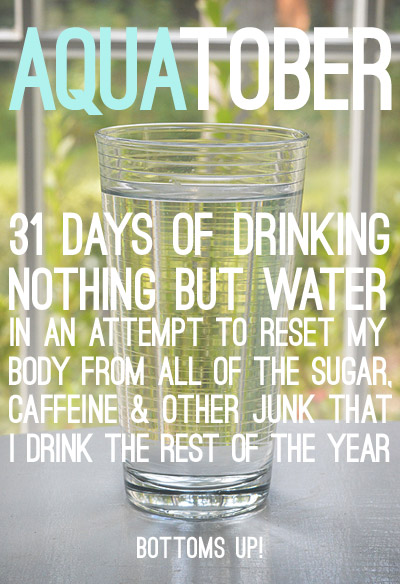 It's like we can hit the re-start button on our lives. If you're like me, I sometimes have grand plans of getting things accomplished… projects around the house, new recipes to try, keeping the house tidy (always a challenge!) … but as the month goes on some things get pushed to the side.
Today is a day where we can re-focus, attempt to prioritize, and get life back on track. It's also the start of "Aquatober"! Let me explain.
Aquatober is the brainchild of John, from YoungHouseLove. (Side note, YHL is an amazing blog written by two funny DIY bloggers. It's my favorite read of the day!) Basically, for the month of October, John only drinks water (and sometimes milk) instead of sugary drinks like juice, pop, caffeine, alcohol, etc.
I think this is a fabulous idea and I will be joining John in this 31 Day Challenge! I invite you to do the same. Who's with me?
If you're joining the Challenge, let me know in the comments section. Also, let's see if we can get others to join in! Share the Challenge on your Facebook page and tweet about it using the hashtag #Aquatober. I'll be blogging throughout the month with tips on how to drink enough water, ways to add some pizzazz to water without compromising the challenge, and more! (Stay updated by subscribing by RSS or email)

I know Thanksgiving is next weekend and is often a time when alcohol is served. If you really feel the need to indulge, try to keep it to a minimum. As well, like John, I'll be drinking a bit of unsweetened almond milk with my homemade granola. Feel free to slightly adapt the challenge to fit your particular needs. The main point is to avoid drinks that are high in sugar (juice, pop, alcohol) and caffeinated drinks (coffee, tea, pop).
In case you need some convincing, here are 10 reasons why you should drink water.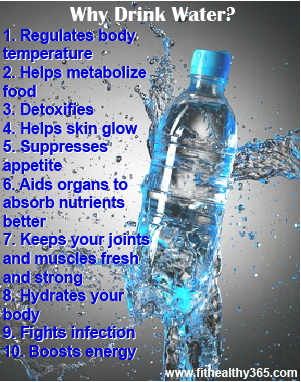 Join the FREE 1 Week 15 Minute Exercise Challenge
Workout Smarter, Not Longer.
15 minutes is all you need.
Full-length workout video send directly to your inbox each day
Self-care mini-challenges
Daily reminder emails
Accountability and Support