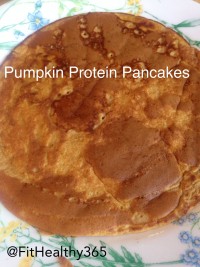 It's Pumpkin Time of year!!
Now that it's Autumn, pumpkin flavored food and drinks are everywhere.
This morning I decided to try out creating a pumpkin protein pancake recipe… and it worked!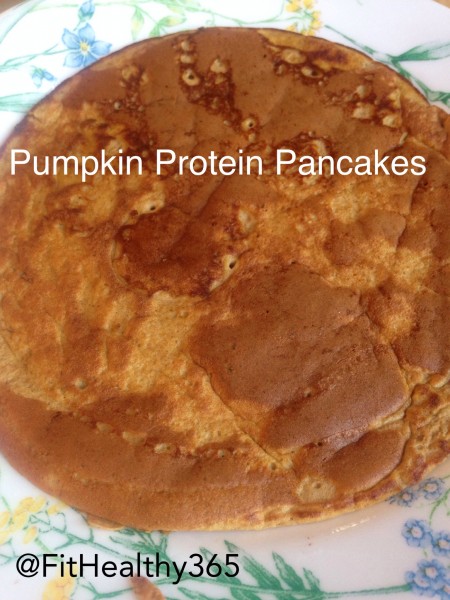 It seems that pumpkin purée is a great substitute for applesauce. (Good to keep in mind for future baking)
As with all my recipes, it's really simple.
Ingredients:
• 1/4 cup pumpkin purée (not pie filling)
• 1/4 cup egg whites
• 1 scoop protein powder (I used Cookies and Cream)
• 1 tsp pumpkin pie spice
Blend all ingredients together. Cook the same way you would cook a pancake.
I got 2-3 pancakes out of the mixture, which is great for one person.
Nutritional Info (Per Total Batter): 182 cal; protein 37.5g; carbs 4.5g; fat 1g
What's your favorite pumpkin flavored food?


Join the FREE 1 Week 15 Minute Exercise Challenge
Workout Smarter, Not Longer.
15 minutes is all you need.
Full-length workout video send directly to your inbox each day
Self-care mini-challenges
Daily reminder emails
Accountability and Support