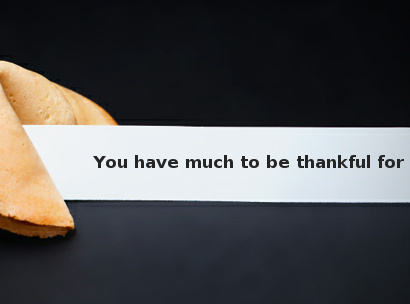 American Thanksgiving is coming up and there's an online thing going around where you set a timer for 10 minutes and write what you are thankful for – as many as you can within the time limit.
The idea is that you have so much to be thankful for you'll run out of time.
It's easy to focus on the negative in our lives and the world, but doing the 100 Happy Days Challenge helped me to dwell on the positives in my life and around me. I'm always game for another opportunity to look for the great things about life.
I challenge you to take 10 minutes right now and write your own list whether you publish online or not.

My Grateful List
My husband
My parents
My 3 siblings and sister-in-law
The best niece and nephews
Having all 4 grandparents around until I was 20
My bestest friend of 20+ years (wow, we are old lol)
Good health
The Ottawa salsa community
New friends from salsa community
A great apartment
Downtown living with many shops and stores accessible to me by foot
Being able to walk to work
Having relatives in Europe who love to host
Going to Europe 5 times
Yearly trips down south
My grandma who taught me how to knit
Lifelong friends from university
My bicycle
Volleyball
The security forces (police, RCMP, etc) who keep my city safe
My eyesight
Being able to impact lives and help others get healthy
Fresh air
Kitchen gadgets like the Magic Bullet that make cooking easier
An abundance of clothes and shoes
Fur that keeps me warm on cold winter days
Bertie, our part-time (we-always-dogsit) dog
Netflix
My closest friends who support and encourage me all the time
FaceTime/Skype for staying in touch with family and friends
Amazing apps like Evernote, Canva, Songza
My smartphone which allows me to work on the go
Running my own business
The delicious food my husband cooks for me
My clients
YOU (my blog readers)

Join the FREE 1 Week 15 Minute Exercise Challenge
Workout Smarter, Not Longer.
15 minutes is all you need.
Full-length workout video send directly to your inbox each day
Self-care mini-challenges
Daily reminder emails
Accountability and Support