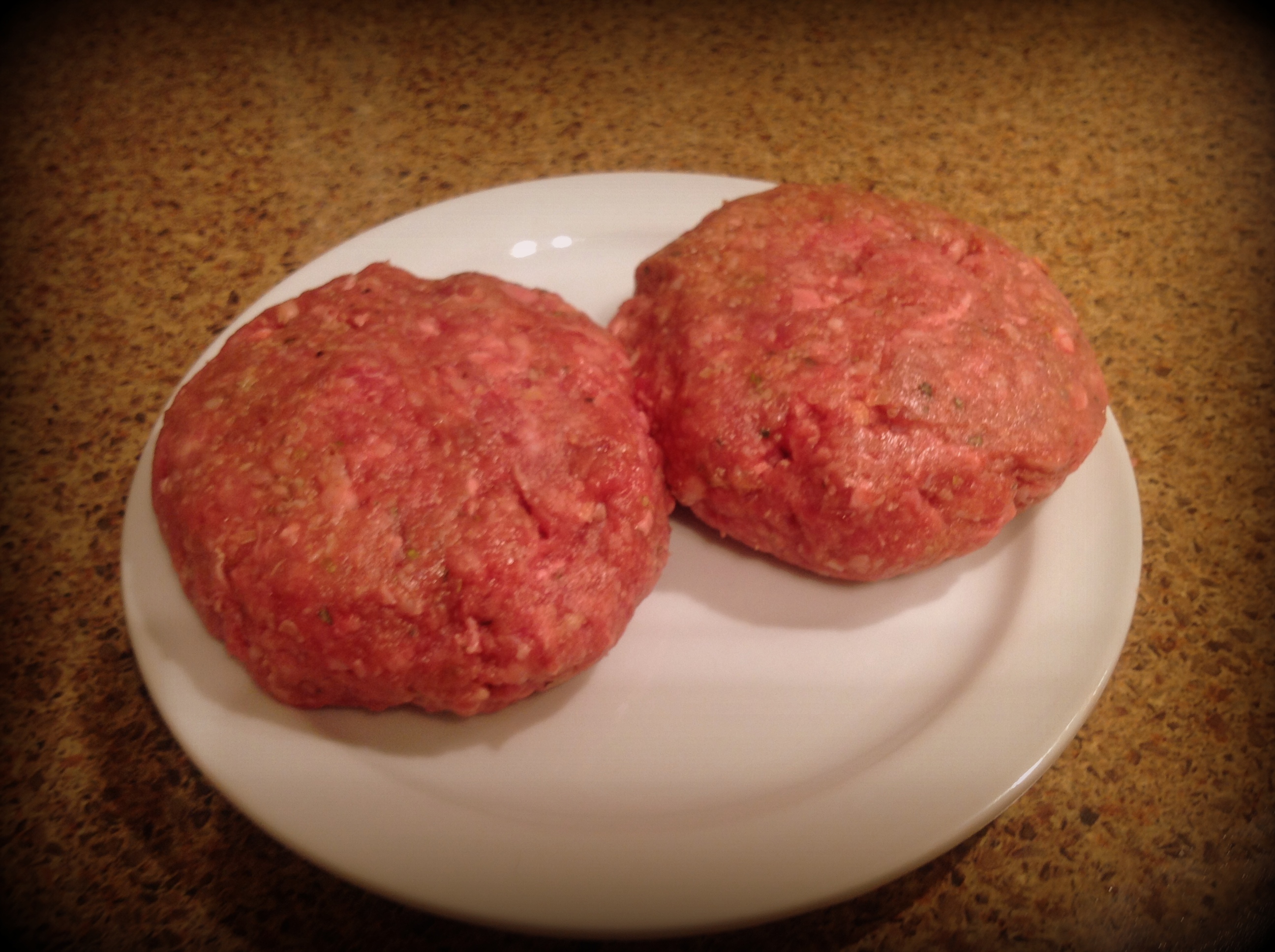 mmm Hamburgers! They can be healthy and clean! They are easy to make at home and great for a summer bbq or cook on the stove top during the winter.
I usually eat mine without a bun and with a drizzle of my homemade bbq sauce or homemade ketchup on top. Pair with some veggies, like broccoli or green beans and a salad and you've got a great, easy dinner.
You can freeze the patties raw or cooked for about a month.
Making them couldn't be easier! All you need is 4 main ingredients:
2 lbs lean ground beef (or extra lean)
1/2 cup egg whites
1 Tbsp molasses
1/4 cup oat bran
Add these for extra flavor:
2 tsp onion powder (or 1/2 cup chopped onion)
1 tsp oregano
2 tsp garlic powder (or 2 cloves fresh garlic)
Mix all ingredients together in a bowl and then use a 1/2 cup measuring cup to create your patties.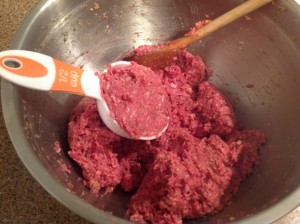 With this recipe you can make 8 good-sized patties or, if you want to reduce the calories, make a few more (smaller) patties.
It was snowy the day I made these, so I used the stove top to cook them. It definitely took longer than using a bbq/grill; I'd do that next time around!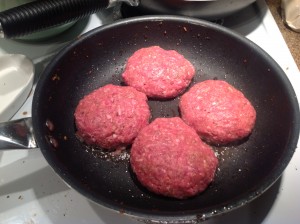 Because the beef I used wasn't extra lean (just lean) there are more calories and fat than if you used extra lean beef or bison meat. But they were super tasty…so much, that I didn't even snap an "after" photo!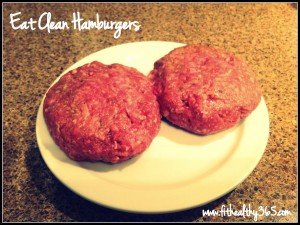 Here's a printable recipe card you can use: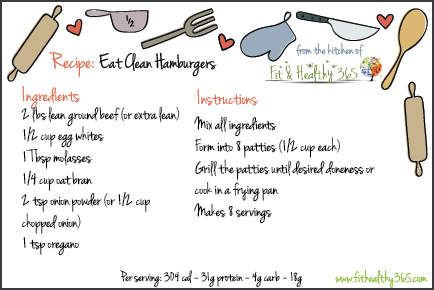 YOUR TURN: What's your favorite burger side dish?
Join the FREE 1 Week 15 Minute Exercise Challenge
Workout Smarter, Not Longer.
15 minutes is all you need.
Full-length workout video send directly to your inbox each day
Self-care mini-challenges
Daily reminder emails
Accountability and Support