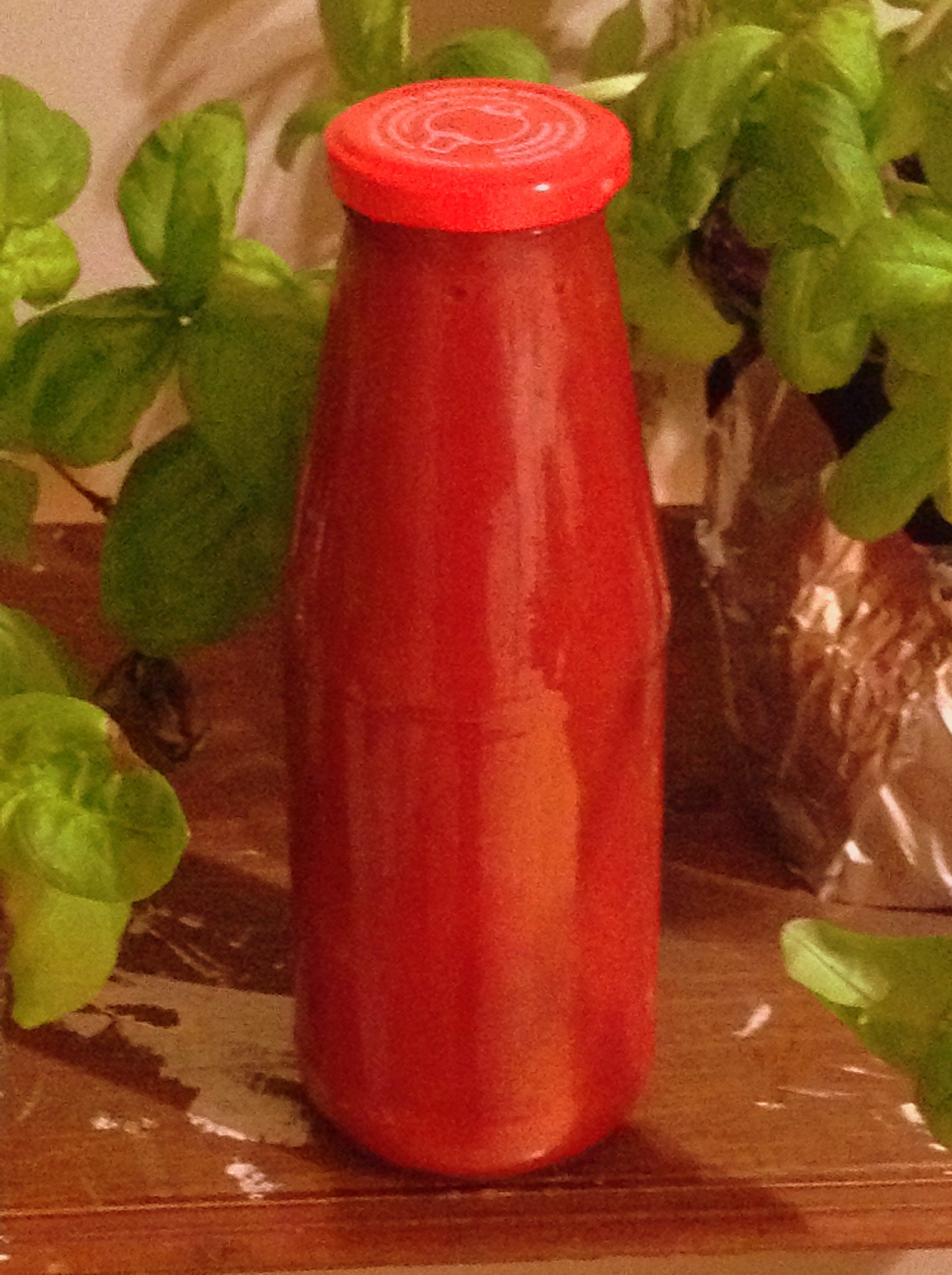 Have you ever thought to check the ingredients list of your bbq sauce? Before I started eating clean, the thought never crossed my mind. Then, I looked. Guess what the first ingredient was? SUGAR! Chances are, that's the first ingredient in your barbeque sauce too.
Let's look at the ingredients for Diana Sauce Original:
INGREDIENTS
SUGAR, WHITE VINEGAR, TOMATO PASTE, WATER, SALT, WORCESTERSHIRE SAUCE (Contains malt vinegar, hydrolyzed soy protein, anchovies), SPICES, FANCY MOLASSES, XANTHAN GUM, MUSTARD, SODIUM BENZOLATE, POTASSIUM SORBATE, ONION POWDER, GARLIC POWDER
Hmm. There are some similar ingredients with my homemade recipe, but there are definitely some iffy ones, such as the preservative sodium benzolate. For me, the worst offender is the sugar. As you probably know, ingredients are listed in order from most quantity to least, meaning there is more sugar in the bbq sauce than the other ingredients. Yikes!
-> Diana Sauce Original: (per 2 Tbsp serving) 60 cal, 11g sugar
-> My homemade recipe: (per 2 Tbsp serving) 30 cal, 4g sugar
I've got good news though!! You can make your own super delicious (and clean) barbeque sauce at home with ingredients you probably already have around.
Eat Clean BBQ Sauce:
1 Tbsp extra virgin olive oil
1 small white onion, diced
3 cloves garlic, minced
1 can (6 oz) tomato paste
2 tsp dry mustard
1 can (15 oz/2 cups) tomato sauce (plain strained tomatoes are perfect)
1/4 cup blackstrap molasses
2 Tbsp worcestershire sauce
3 Tbsp white vinegar
Step 1: Heat oil, add diced onions and cook until soft. Add garlic and cook another minute.
Step 2: Add remaining ingredients. Simmer over low heat for 5-10 minutes.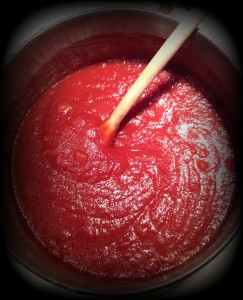 And voila! You've got clean bbq sauce after spending 15 minutes in the kitchen. Totally worth the time! And, it actually works out slightly cheaper than store-bought sauce. The sauce goes great with my chicken muffins!
Feel free to play around with the amount of molasses and worcestershire sauce to create a sweeter or spicier sauce!
What do you like to put bbq sauce on? Share your favorite recipe!
FREE Download: Editable Pantry Basics Checklist
> SAVE TIME writing your grocery list. Avoid the constant re-writes.
> Use the Pantry Basics Checklist as the foundation of healthy eating.

> Make it EASY to eat healthy - ensure you have what you need in your pantry.
> Customize and tailor the list to your preferences.