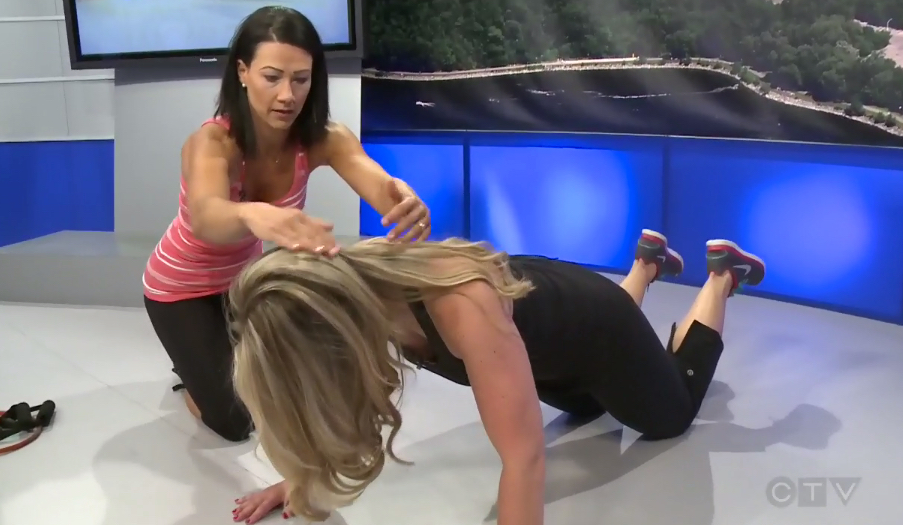 Personal training can seem daunting if you've never done it before.
Many people assume it's like on TV where the trainer is yelling at the client and making them do things they don't want.
While there are some "drill sergeant" style trainers, it's generally not like that (and not with me).
My Approach
My approach to personal training is of a Coach mentality (hence why I refer to myself as Coach Lydia). To me, it's more than just the physical exercise part. I help clients with their nutrition and provide guidance on how they can create and maintain a healthy lifestyle, which includes play time, relaxing, adequate sleep, etc.
In addition to educating clients, I motivate, encourage, support, listen, counsel, provide meal ideas, and am someone to whom they can be accountable for their goals.
Customized Sessions
From the exercise point of view, personal training sessions are completely customized based on each client's goals, skill level, and mobility. Based on these factors, I determine the course of action to get you closer to your desired outcome.
We take time to make sure you are doing all the movements correctly (I'm a stickler for good form). I believe in safety first and efficiency. If you are doing the move correctly, you'll be working the proper muscle groups.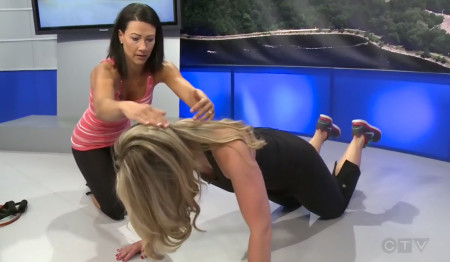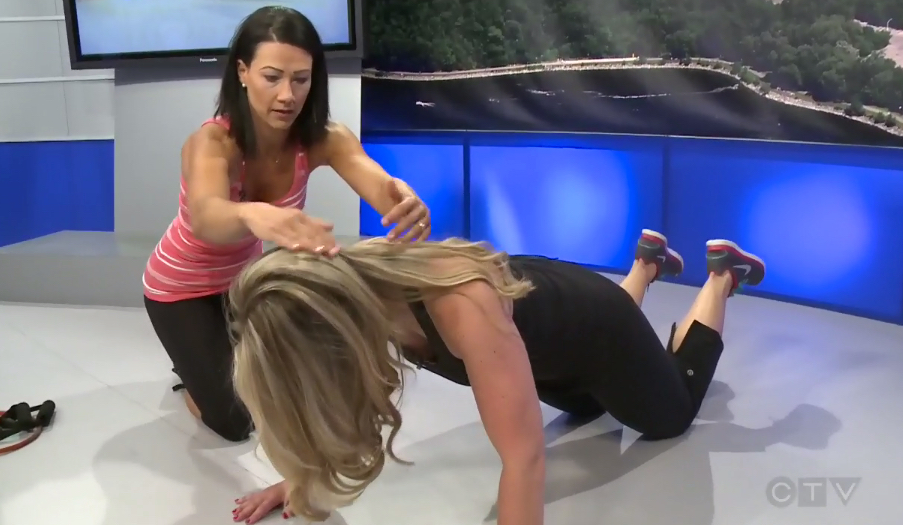 Interview with a Client
To give you insight from a client perspective, I interviewed my one-on-one personal training client Jenny Mitchell.
---
Jenny is a (fabulous) Ottawa-based fundraising professional and educator who is active with various sports especially tennis, but never owned a gym membership. She didn't identify with personal training and the whole "gym" thing, but has really taken to it. What brought her to personal training was the desire to be better at a sport she loves (tennis).
Q (Coach Lydia): What surprised you the most about the personal training experience?
A (Jenny): I was really surprised how coming to see you just twice a week helped me get in shape so quickly. I thought it was going to take ages. Even by the third week of training I could see and feel a difference in my body.
Q: Describe the top 3 health benefits you've found from having a personal trainer?
A: I felt much stronger, I had a more positive attitude overall, and I enjoyed good sleeps!
Q: In what ways has having a personal trainer impacted your life in general (work, family, etc)?
A: There's a value in allocating time for yourself on a regular basis. It's important to put yourself in your calendar: making yourself a priority. I've found that whenever I take time for me, I have more to give to my family, work, and other commitments.
I also found all of a sudden I was interested in trying on dresses I hasn't worn in a while and getting more dressed up because I felt better about how I looked.
As well, I just have to say that it's very cool to be 43 and be able to do NINE unassisted bodyweight pullups! [Lydia's note: Jenny could barely do 2 before she started with me]
Q: How would you describe personal training to a friend?
A: For me, it's part workout, part health reminder (eg. drink a smoothie for breakfast), and part relationship building.
Q: What advice would you give to someone considering personal training?
A: Personal training is a lot more than meets the eye. As we get older we start to lose the strength we had and it seems like it's lost forever. But with weight training I've regained my strength, which has been amazing! I now realize that I can maintain my strength, with a bit of work.
You have to get over the money aspect, which can be a roadblock for many people. You have to think about whether you're willing to prioritize your health and your body over something else in your life right now. If you give up a few things, you can find the money in your budget to allocate to your health. It's definitely worth it.
---
If you are having some trouble reaching your health goals, I encourage you to consider getting a personal trainer. I'm happy to provide a free consultation and training session so you can get to know me a bit more and see first-hand what it's about.
(Note: I'm based in Ottawa, but also offer online fitness coaching for clients who can't see me in person)


Join the FREE 1 Week 15 Minute Exercise Challenge
Workout Smarter, Not Longer.
15 minutes is all you need.
Full-length workout video send directly to your inbox each day
Self-care mini-challenges
Daily reminder emails
Accountability and Support