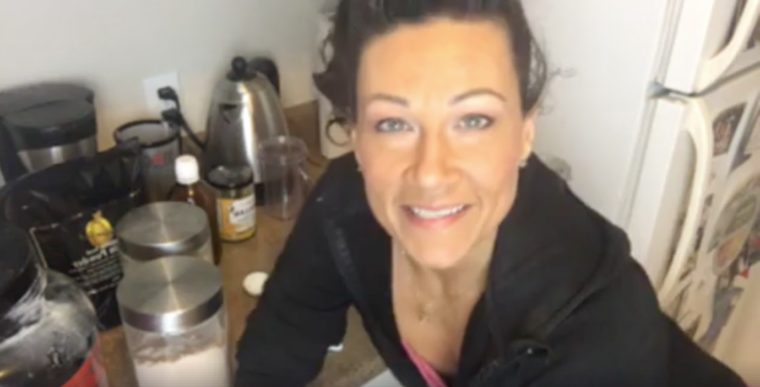 I can't believe I hadn't thought of this SIMPLE hack (aka meal prep tip) earlier…
While getting ready to make my husband's protein shake (his daily breakfast) this weekend I realized that I could save a few minutes a night by prepping them ALL at the same time. DUH! lol :)
To demonstrate just how simple it is, I made a video showing exactly what to do.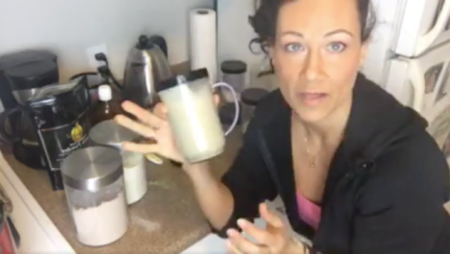 Essentially, I put all the dry ingredients for each shake in a magic bullet cup and put the lid on it. Each night all I need to do is add the wet ingredients and blend. VOILA. So simple and easy.
What's in my shake?
Dry ingredients:
– TrueBee Honey Bee Pollen
– ground flaxseed
– Styrian Gold Inc pumpkin seed protein powder
– protein powder (various brands and flavors)
Wet ingredients that will be added each evening to finish the process:
– unsweetened almond milk
– fresh and/or frozen fruit, like berries, pineapple, melons, etc.
What do you put in your shakes? I love using a chocolate protein flavor with pineapple and berries. YUM!
Coach Lydia
FREE Download: Editable Pantry Basics Checklist
> SAVE TIME writing your grocery list. Avoid the constant re-writes.
> Use the Pantry Basics Checklist as the foundation of healthy eating.

> Make it EASY to eat healthy - ensure you have what you need in your pantry.
> Customize and tailor the list to your preferences.