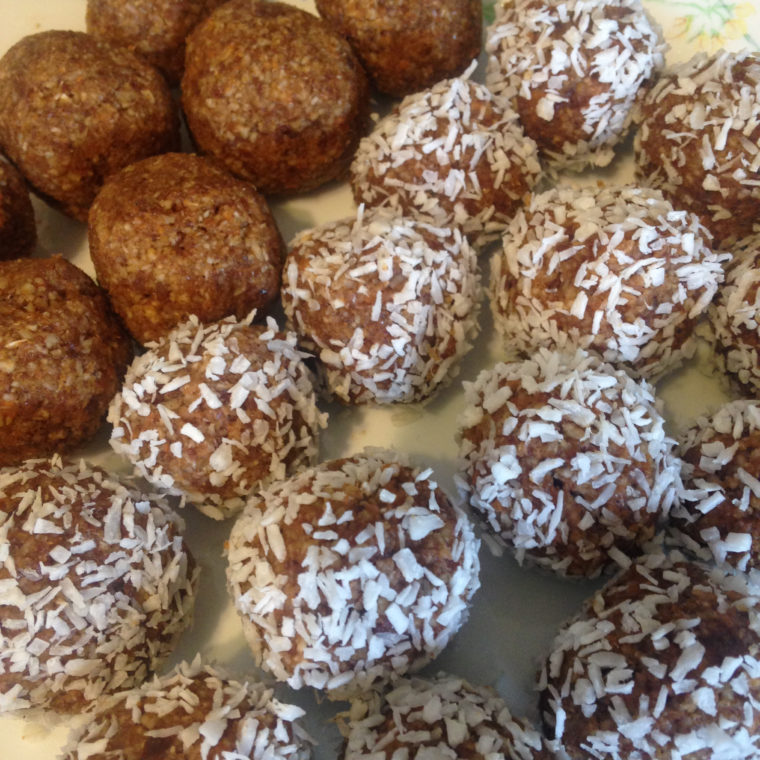 Oh. My. Goodness. These No-Bake Carrot Cake Balls are soooooo delicious!!
As usual, they are extremely easy to make (I love anything no–bake) and according to some, they taste like ginger molasses cookies. Yum!
If you're looking for a healthy snack, I highly recommend these.
Ingredients:
– 1/2 cup unsweetened shredded coconut
– 6 medjool dates, pitted
– 1/2 cup carrots, grated
– 1/2 cup nuts/seeds (could use almonds, walnuts, sunflower seeds)
– 1/4 ground flax seed
– 1/4 cup honey
– 1 tsp vanilla extract
– 1 tsp cinnamon
– 1/2 tsp nutmeg
– 1/4 tsp cloves
Directions:
– Place all ingredients in a food processor. Process until full combined.
– Roll into 1″ balls. Option-> roll in shredded coconut
– Transfer to baking sheet and refrigerate. Keep refrigerated or frozen.
Enjoy 1-2 balls as a snack!
Join the FREE 1 Week 15 Minute Exercise Challenge
Workout Smarter, Not Longer.
15 minutes is all you need.
Full-length workout video send directly to your inbox each day
Self-care mini-challenges
Daily reminder emails
Accountability and Support