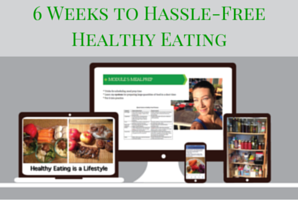 Welcome to the 6 Weeks to Hassle-Free Healthy Eating Course!
Each week you'll get an email with the lesson from that week and accompanying video, audio, course notes and templates. You'll be able to download these to keep forever.
Just let us know where to send the material and your course starts immediately!
To Your Health!

Join the FREE 1 Week 15 Minute Exercise Challenge
Workout Smarter, Not Longer.
15 minutes is all you need.
Full-length workout video send directly to your inbox each day
Self-care mini-challenges
Daily reminder emails
Accountability and Support