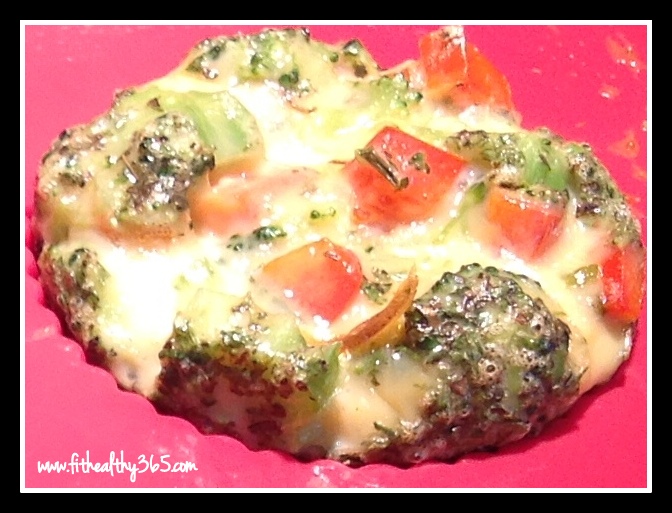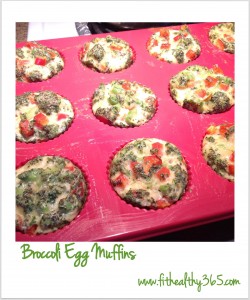 I don't know about you, but I have really gotten into preparing food in advance. Like most people, I lead a very busy life and love being able to just reheat something (or eat it cold) rather than having to spend time cooking it.
Although breakfast food is generally easy to make, having these broccoli egg muffins already done up saves an extra 5-10 minutes. And in the morning, that time is premium!
The muffins are easy to make and also work well as a snack throughout the day.
Mix all the ingredients together and pour into the muffin tin. (If you're not using a silicone tin, it's best to line it with paper cups).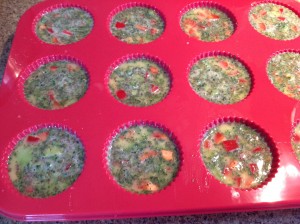 Bake at 350 for 20-25 minutes. Cool and serve. Tastes great with homemade ketchup or homemade bbq sauce!
Freeze or refrigerate the leftovers.
What's your go-to breakfast meal? Share in the comments section!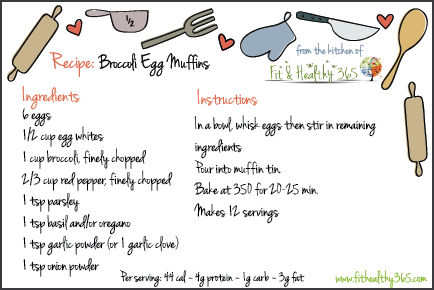 Join the FREE 1 Week 15 Minute Exercise Challenge
Workout Smarter, Not Longer.
15 minutes is all you need.
Full-length workout video send directly to your inbox each day
Self-care mini-challenges
Daily reminder emails
Accountability and Support