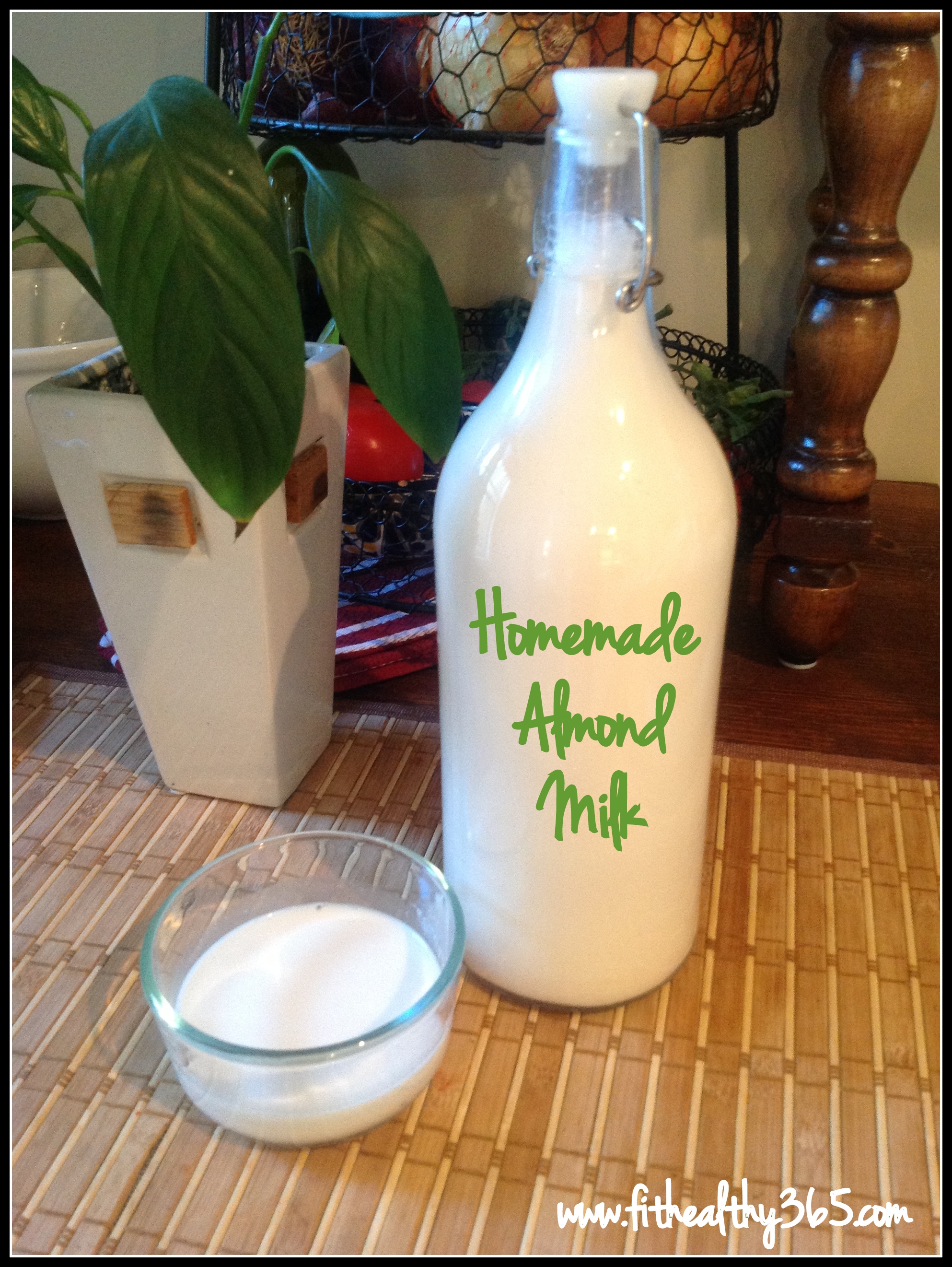 Do you drink almond milk? Have you ever thought about making your own?
I didn't even consider making my own until I saw a few posts on Facebook.
And for a while I put it off because I thought it was too complicated.
Good news: it's SO EASY! And with just 1 cup almonds I made 1.17L of almond milk!
Here's what you need:
– 1 cup almonds
– 5 cups water
– blender
– sieve
– cheese cloth
– mixing bowl
Step 1: Place 1 cup of almonds in a bowl and cover with water 1 inch above almonds. Let sit overnight.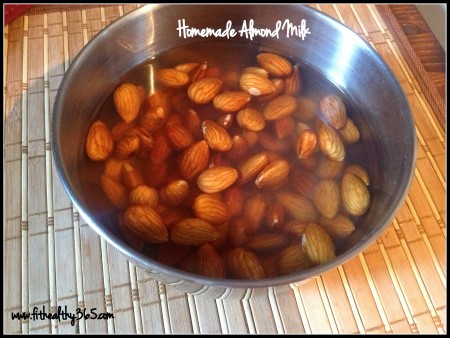 Step 2: Drain water from almonds. Fill blender with 5 cups of water and add almonds. Blend for 2 minutes. It gets a bit foamy, so let the mixture sit for a few minutes.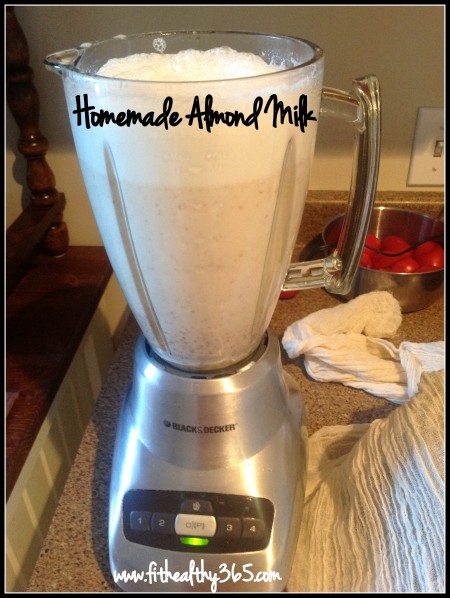 Step 3: Strain the almond milk. (1) Place a sieve over a mixing bowl and put a layer of cheese cloth over it. (2) Carefully pour some of the liquid into the cheese cloth. (3) Push down on the almond meal to get more liquid out. (4) At the end, place all of the almond meal in the cheese cloth and squeeze with your hands to get every last bit of milk out.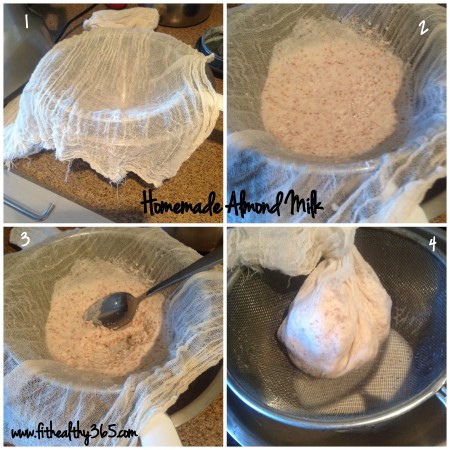 Step 4: Pour the almond milk into a glass container. I've read that it can last one week, but we drink it so quickly it never gets to that point!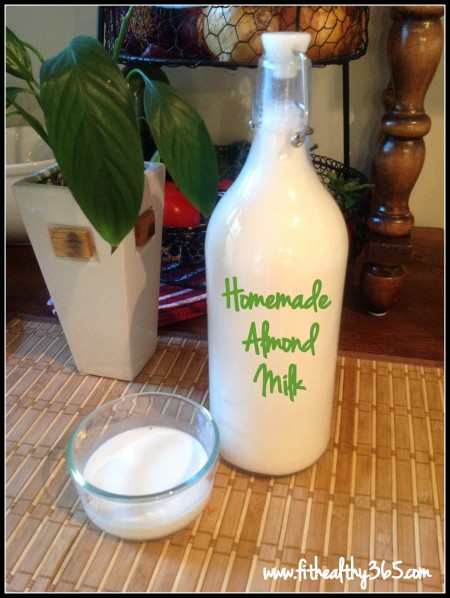 BONUS: What to do with the almond meal? Don't waste anything… spread the almond meal in a pan and cook in the oven at 200 degrees until completely dry. Blend in something like a magic bullet to get a flour consistency.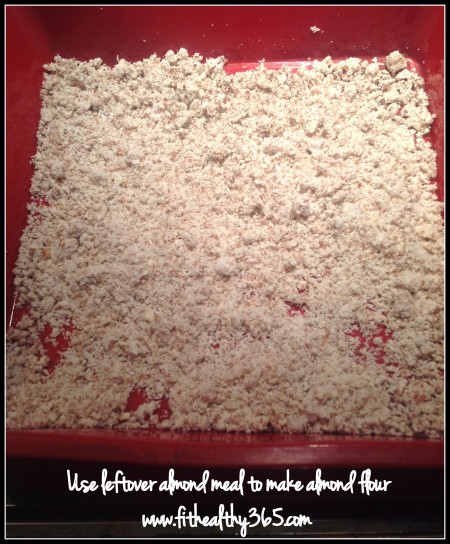 What do you use your almond milk for? I love it with chocolate protein powder poured over my homemade granola. SOOOOOOoooooo delicious!!
FREE Download: Editable Pantry Basics Checklist
> SAVE TIME writing your grocery list. Avoid the constant re-writes.
> Use the Pantry Basics Checklist as the foundation of healthy eating.

> Make it EASY to eat healthy - ensure you have what you need in your pantry.
> Customize and tailor the list to your preferences.