The other night my husband and I were stuck on what to eat. I'm sure you know the feeling! You've got some food in the fridge, but nothing really prepared… and no leftovers (I LOVE leftovers!) I knew I had some chicken breast in the freezer and some peppers and onions, so I decided to whip up chicken fajitas! I'm a huge fan of making dinners that take less than 30 minutes to prepare. I don't like "slaving" over food for hours only to eat it in 10 minutes. Many of the meals we make are quick and simple, like this one.
I started by slicing a red pepper, an orange pepper, an onion, and some mushrooms. I placed these in a frying pan with some grape seed oil. (Grape seed oil is great for frying because it has a higher smoke point than olive oil).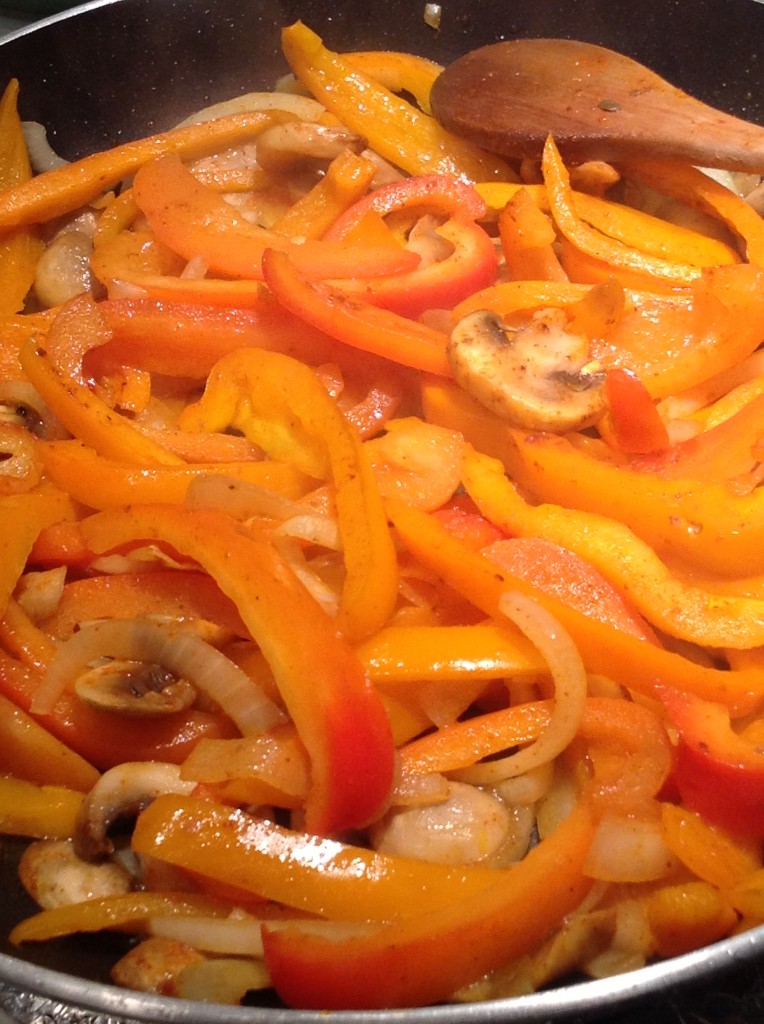 While that was frying, I "fired up" my indoor grill and started cooking my frozen chicken breast. With everything cooking, I quickly put together a homemade fajita seasoning.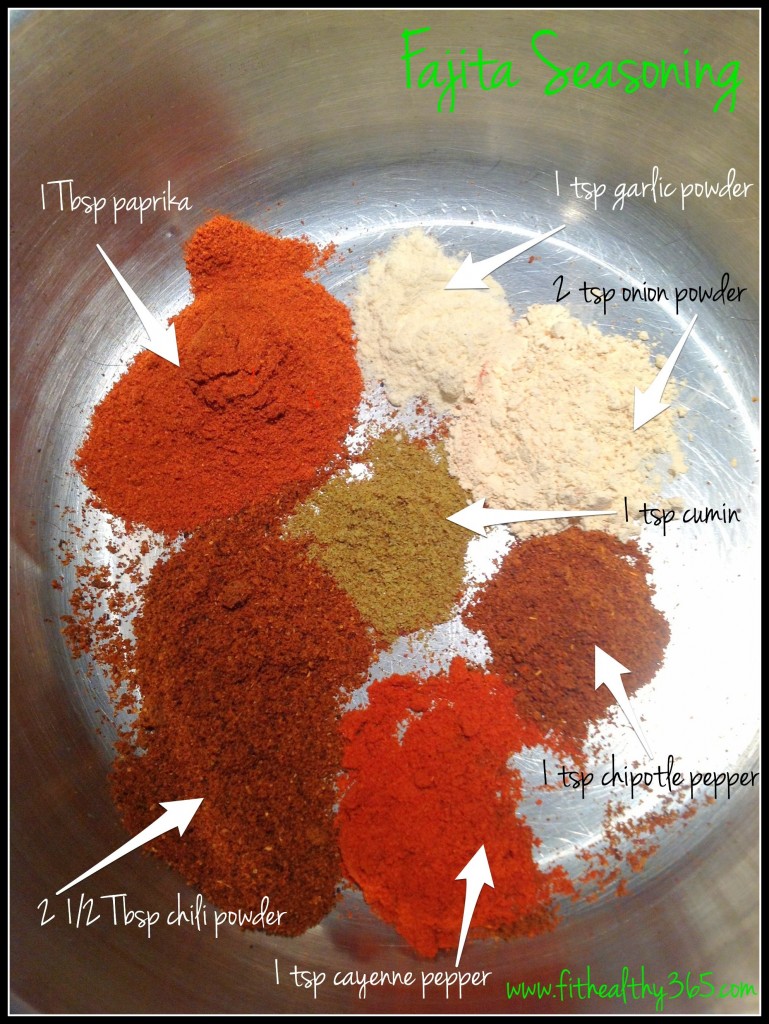 I used some for my meal of course and the rest I put in a small glass "jam" jar.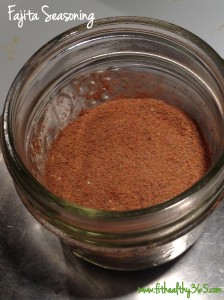 By now my chicken was ready, so I sliced it up and added it to the veggies. Since the chicken was already cooked, I just tossed it around in the pan so the fajita seasoning would get on it and a few minutes later it was ready to eat! YUM!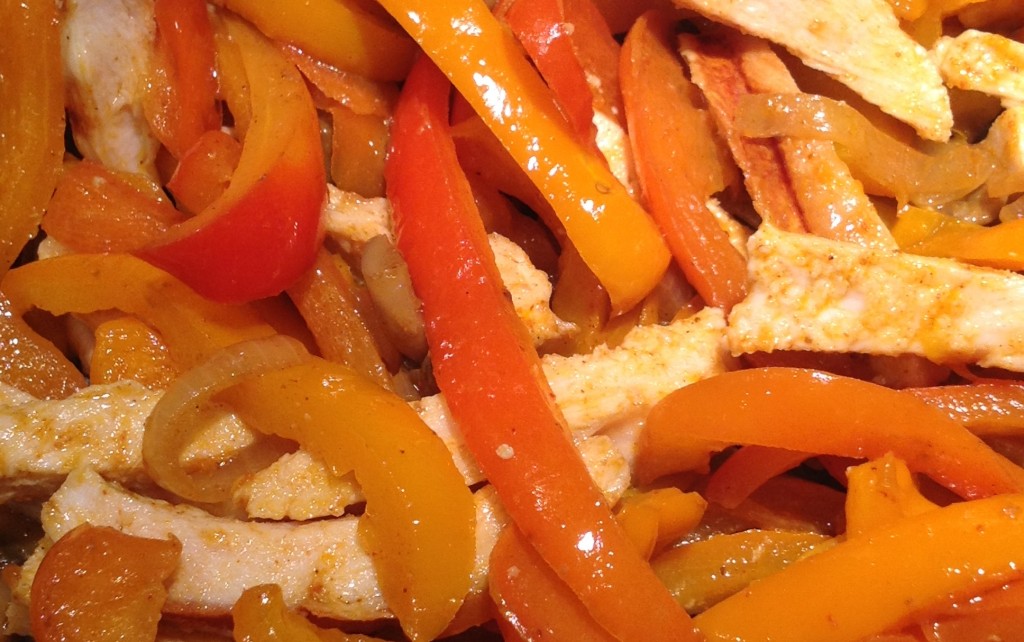 I had mine in a lettuce wrap with my homemade spicy salsa and some homemade guacamole, while my husband used a whole grain wrap.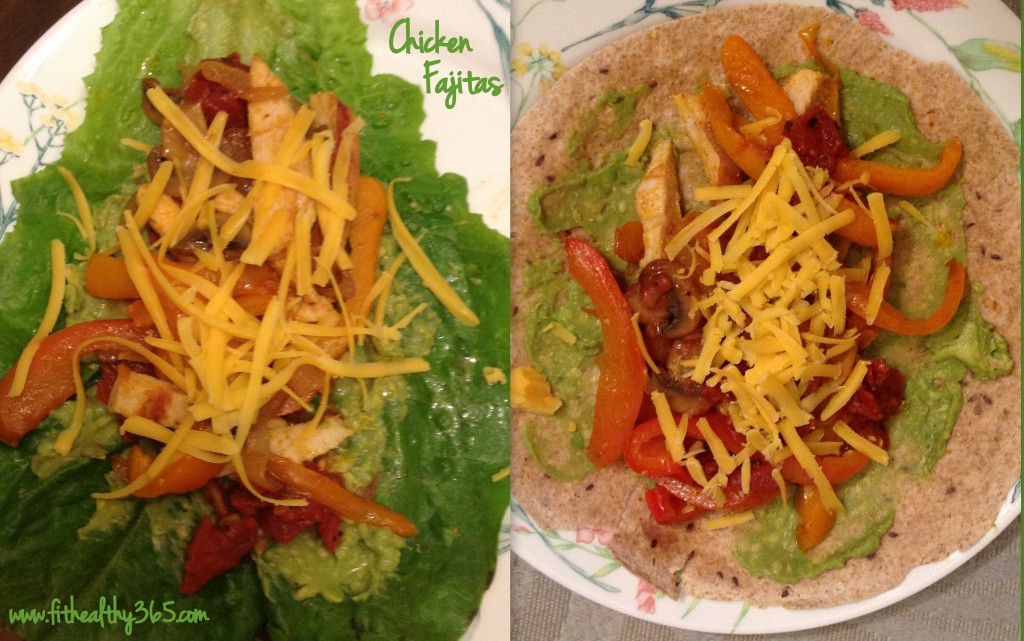 Delicious. Healthy. Clean. Perfect!! And all made in under 30 minutes.


Join the FREE 1 Week 15 Minute Exercise Challenge
Workout Smarter, Not Longer.
15 minutes is all you need.
Full-length workout video send directly to your inbox each day
Self-care mini-challenges
Daily reminder emails
Accountability and Support