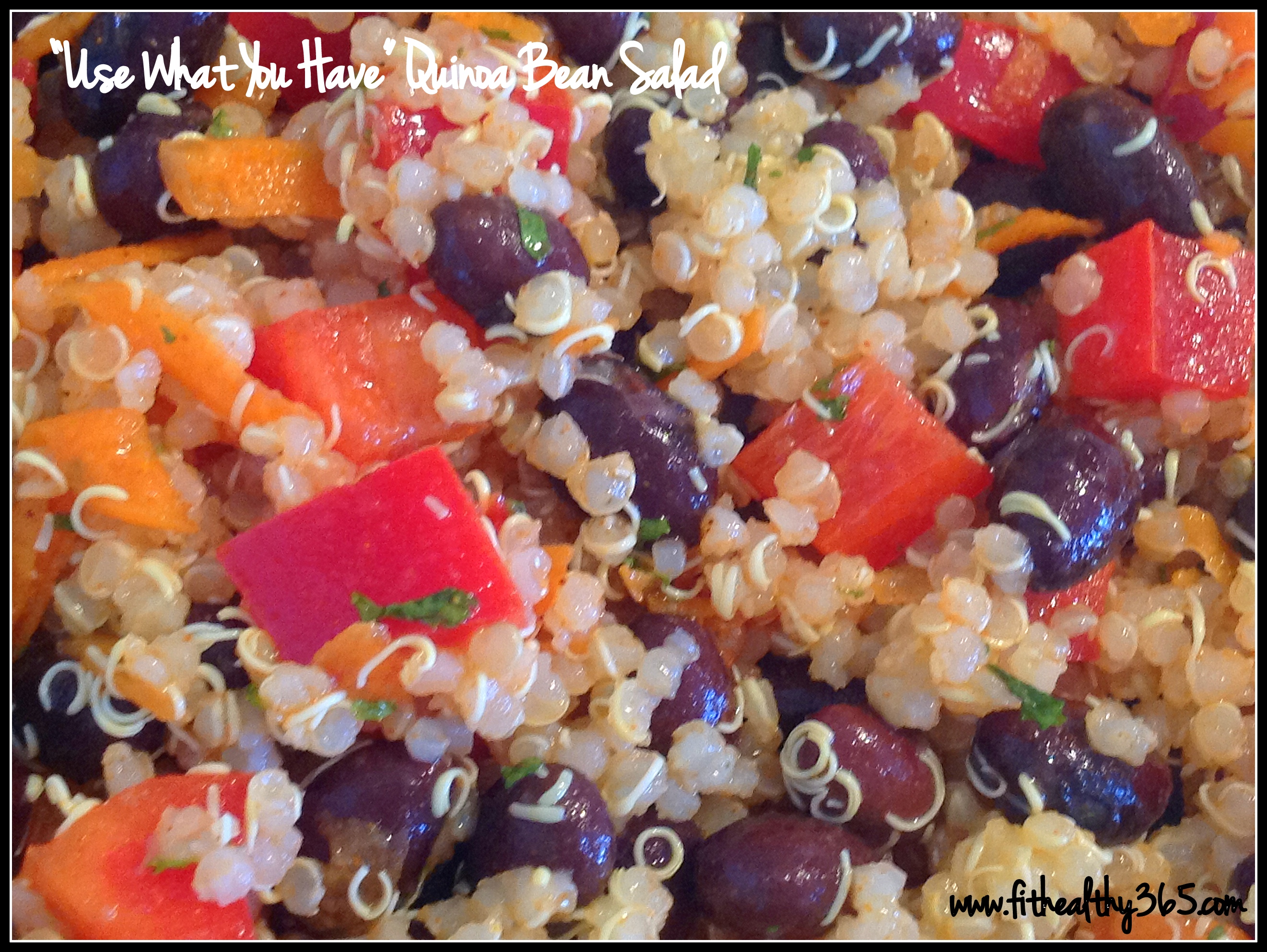 If you're looking for a quick, 20 minute eat clean lunch or dinner idea, you've found it!
The great thing about this dish is that it's never the same thing twice. The idea is to use items you currently have, which might not always be the same.
The basics of the salad are quinoa, beans, and vegetables.
For the salad I made the other day, I included:
3 cups cooked quinoa
1 can black beans
1 sweet red pepper, chopped
1 small carrot, grated
Parsley
Paprika
2 tbsp olive oil
1/3 cup lemon juice
Instructions:
1. Cook quinoa in pot. Essentially you cook it like rice. Place the uncooked quinoa in a pot. Add double the amount of water. Put a lid on the pot. Bring to a boil then immediately reduce to low. Let cook for 15 minutes or until there is no water left.
2. While the quinoa is cooking, chop your veggies.
3. Add all ingredients together.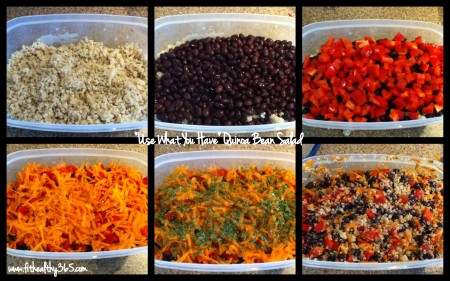 Ideas for other things to add:
Other beans, such as red kidney beans, lentils, black eyed peas, navy bean, pinto beans
Canned corn
Green beans
Broccoli,
Sweet peppers, green, yellow, orange
Mushrooms
Tomatoes
Green onions
Raisins
You could also add more and/or different spices depending on the taste you are looking for.
What else would you put in the salad? What am I missing?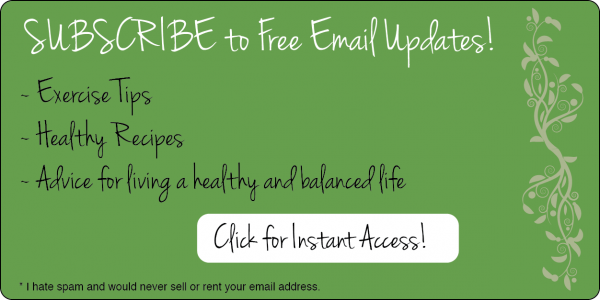 Join the FREE 1 Week 15 Minute Exercise Challenge
Workout Smarter, Not Longer.
15 minutes is all you need.
Full-length workout video send directly to your inbox each day
Self-care mini-challenges
Daily reminder emails
Accountability and Support