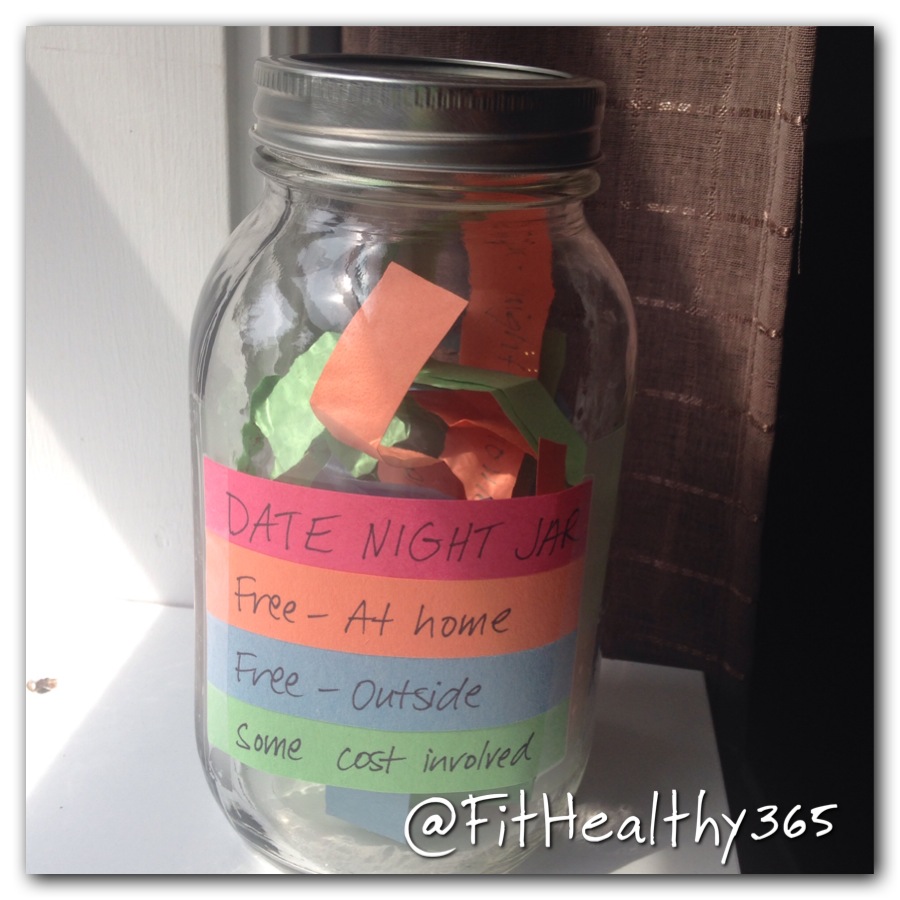 I know, what do date night ideas have to do with health or fitness? Well, I'm a big believer in living a healthy life in all aspects, not just the physical. And that includes relationships.
I recently posted a little easy craft project I made to help with creating fun date nights. I got a lot of responses on social media, so I thought I'd write an article to share some of the ideas in the jar.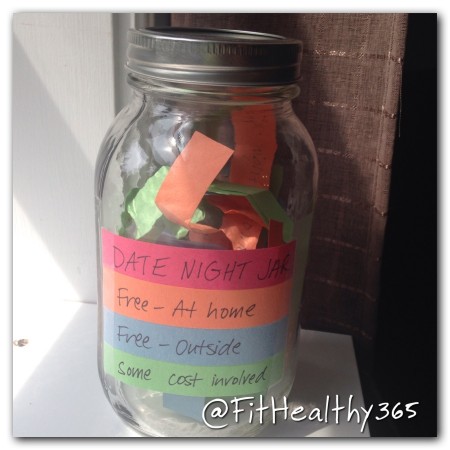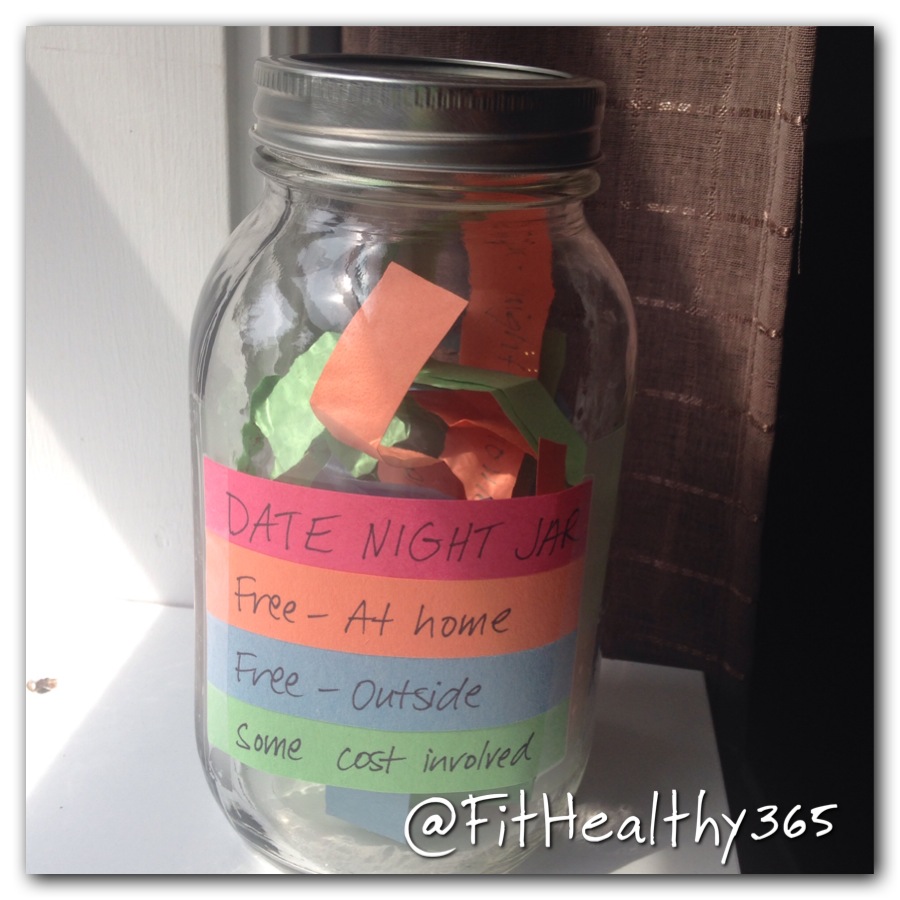 Making the jar was easy. All you need is a jar/container and some paper. I used color paper to help identify my different categories. Cut out strips of paper and write one date idea on each strip. Fold the strips and place in the jar. Take turns with your partner picking out a date idea.
Don't get stuck doing dinner and a movie, there are many creative options and not all involve cost. In fact, I purposely looked for ideas that were free and organized my jar with three categories: free at home, free outside, and cost involved. This way, a few days in advance we could decide if we wanted to stay in or go out and whether or not we wanted to spend money that week.
Here are some of the ideas I used:
Free – At Home
– massage each other
– indoor picnic dinner
– play a card game/board game
– candlelight dinner
– at-home workout
– spa night (facials, etc)
Free – Outside
– picnic dinner
– walk
– bike ride
– wander around a bookstore
– attend a festival
– window shop at an antique store
Costs Money
– dinner out
– see a play/theatre show
– go to a comedy club
– attend a live sports game
– tour a brewery
– visit an art gallery/museum
– play pool
– bowling
– spa night out
– see a movie in a theatre
– wine or whiskey tasting
These are just a sampling of date night ideas. For other suggestions, check out here and here.
What's one of your favorite date nights? Comment below!
Join the FREE 1 Week 15 Minute Exercise Challenge
Workout Smarter, Not Longer.
15 minutes is all you need.
Full-length workout video send directly to your inbox each day
Self-care mini-challenges
Daily reminder emails
Accountability and Support