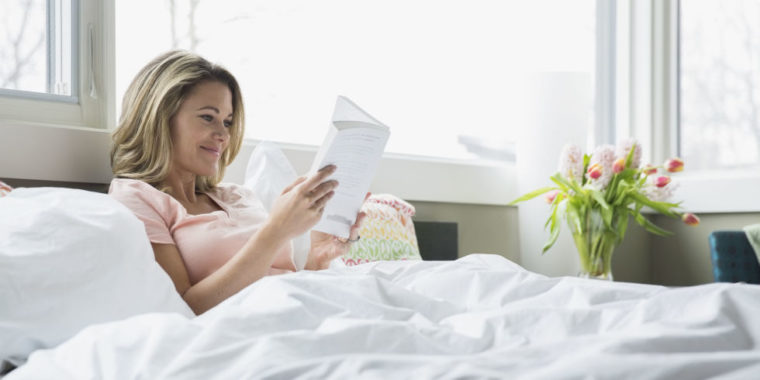 Do you have a bedtime routine? Something that relaxes you before hitting your head to the pillow?
Our lives are so busy and full that we are often rushing around without taking much time to pause and relax. Too much stress can increase cortisol levels, which can lead to more fat being stored in your mid-section.
Getting enough (and quality) sleep is vital to a healthy body!
Do a Relaxing Activity
Set aside an extra 15 minutes before your usual bedtime to do a relaxing activity.
Choose an activity that helps to put your mind and body at ease.
Some ideas could be: a bath, just sit and drink a cup of herbal tea, read a book (not work-related), give yourself a facial or mani/pedi, do some stretching (follow along my 10 minute stretching video), pray or meditate, knit/crochet, color in an adult coloring book, etc.
I linked to my video, but ideally you want to avoid being on your phone or watch tv. I know it seems relaxing, but the blue light from electronics actually stimulates the brain.
List a list of a few activities you would like to do and make sure to give yourself the time to do it each evening. (Or start with a few evenings a week).

Join the FREE 1 Week 15 Minute Exercise Challenge
Workout Smarter, Not Longer.
15 minutes is all you need.
Full-length workout video send directly to your inbox each day
Self-care mini-challenges
Daily reminder emails
Accountability and Support