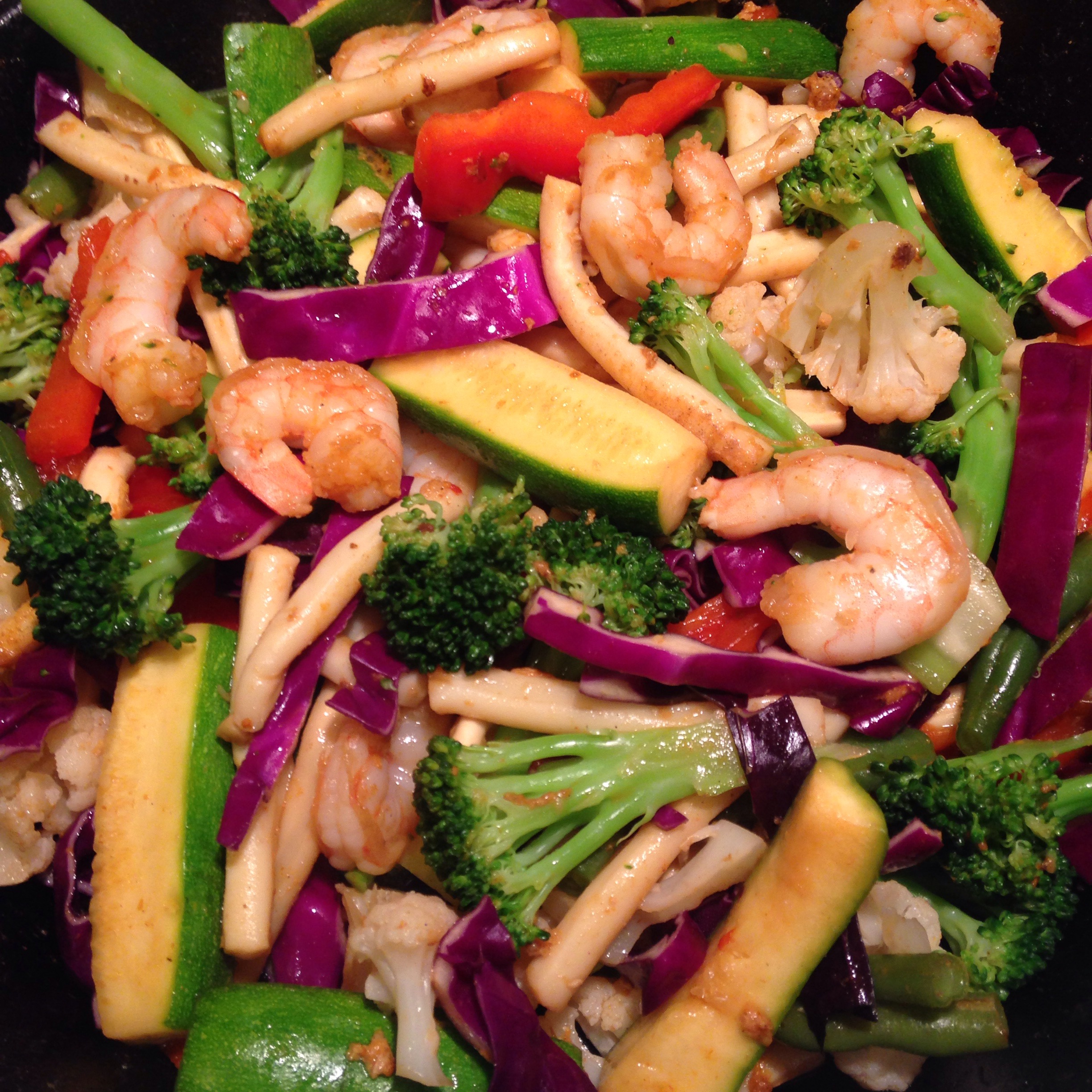 Looking for a quick and easy meal that works for lunch or dinner? Try this simple seafood stir fry. You can make it with whatever vegetables you have on hand and no need to pre-thaw anything. It's perfect for those days you come home and there's nothing ready to eat and you forgot to take something out of the freezer… I can't be the only one who's done that! :)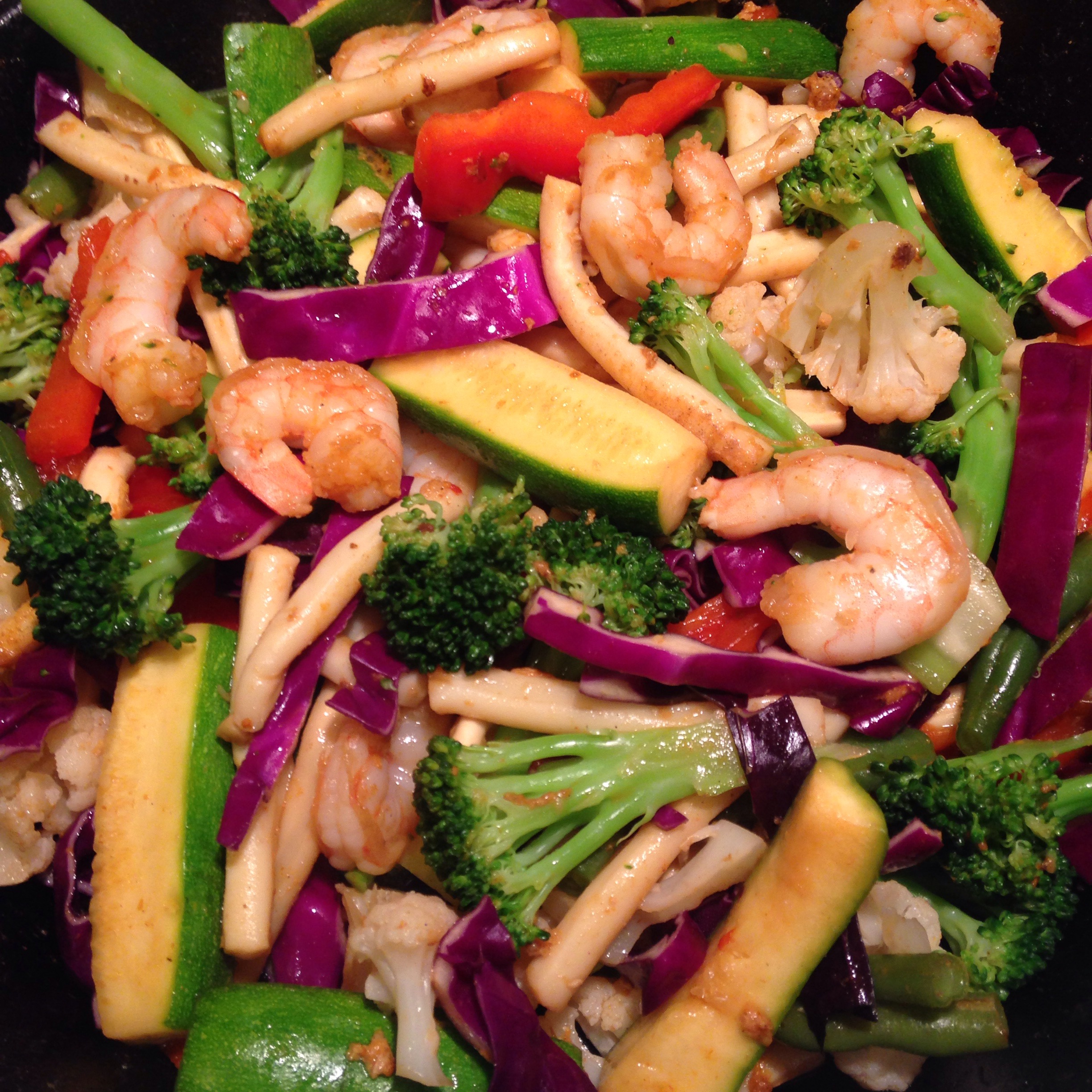 Veggies (chose as many as you have)
• Green beans
• Red pepper (or other sweet peppers)
• Cauliflower
• Broccoli
• Red cabbage
• Zucchini
• Onions
• Mushrooms
• Asparagus
• Sprouts
• Other
Dressing
I just added a bit of the following. No precise measurements. Be brave and experiment! Start with small amounts (1 Tbsp or tsp) and add to your tastes.
• Hot sauce
• Soy sauce
• Maple syrup
• Ginger powder
Directions
1. Chop veggies and place in pan with a bit of oil.
2. While that's frying, take out (cooked) shrimp from the freezer and run under cold water to thaw.
3. Add the dressing items to the veggies, again, tailoring to your taste buds.
4. When the veggies are almost done cooking (you don't want them too mushy), add the shrimp for 1-2 minutes to warm up.
5. Mix everything together. Put on your plate and enjoy!


Join the FREE 1 Week 15 Minute Exercise Challenge
Workout Smarter, Not Longer.
15 minutes is all you need.
Full-length workout video send directly to your inbox each day
Self-care mini-challenges
Daily reminder emails
Accountability and Support