Are you looking for?
✔ More energy
✔ Less stress
✔ Increased strength and endurance
✔ Increased self-confidence
✔ Better fitting clothes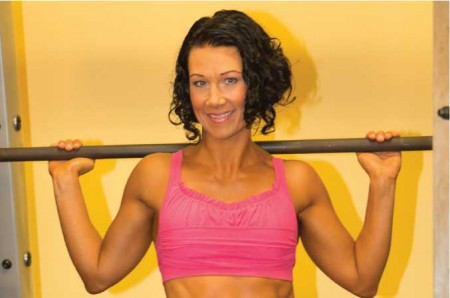 You can feel better and be more fit!
As a Certified Personal Trainer, I've helped hundreds of clients just like you get stronger and improve their overall health and wellness.
You're busy, so the workouts are short and effective and the tools I provide you with are simple and easy to follow. You'll be surprised how living a healthy lifestyle doesn't need to be complicated.
One-on-One Personal Training Packages
1 Year Personal Training Package (48 weeks):
Session Rate: $65 +HST
Plus, I will throw in 2 Free Weeks
6 months or more (26 – 47 Weeks):
Session Rate: $70 +HST
Plus, I will throw in 1 Free Week
Less than 6 months (26 Weeks):
Session Rate: $75 +HST
Partner Training
Train with your partner or friend! 2 people maximum.
Session rate: $90 +HST
Clients come 2 or 3 times per week. Payments are made on a monthly basis .
Let's Chat!
Let's get to know each other and see if we will be a good fit to work together to reach your goals. There's no obligation to sign up, so email me at lydia@fithealthy365.com to set up a coffee date to meet up.
Specialities
Strength Training – Beginner, Intermediate, Advanced
Body Transformations
Weight Management
Nutrition and Lifestyle Coaching
TRX Basic Trainer
Motivation and Accountability
Personal Training Studio – 858 Bank St (at Fifth Ave), Ottawa
Located in the Glebe neighbourhood of downtown Ottawa. Free street parking available.