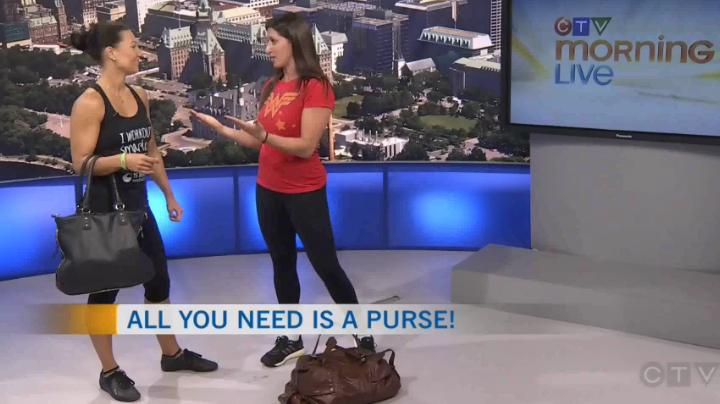 Pop Quiz: How heavy is your purse? Answer: Probably too much! A recent study showed the average purse weighing in around 6 pounds.
A heavy purse can contribute to pain and tightness in your shoulders and neck. But before you go through your purse to make it lighter, let's put it to good use with this quick and simple butt and shoulder workout.
Purse Workout
Complete 4 rounds of the following:
Kettlebell swings x20
Side lunge with Pressout x20 (10 each side)
Upright row x20
Squat with Press and Twist x20 (10 each side)
Rest as needed.
Check out this video for more explanations and demonstrations.
BONUS: Tips to reduce purse weight
Use a smaller bag
Declutter often (daily or a few times a week)
Only carry truly essential items
Join the FREE 1 Week 15 Minute Exercise Challenge
Workout Smarter, Not Longer.
15 minutes is all you need.
Full-length workout video send directly to your inbox each day
Self-care mini-challenges
Daily reminder emails
Accountability and Support