There's something about homemade pancakes on a Saturday mornings. Lazing about in pjs and eating comfort food.
My husband requested pancakes this morning, so of course I looked for an eat clean pancake recipe. (Yes, that's right, I had to look up a pancake recipe…I've never claimed to be a chef, lol).
I slightly altered one of the ones I found and added berries, since that part was a special request.
Ingredients:
2 cups whole wheat flour
2 1/2 cups almond milk
2 cups fresh or frozen berries (blueberries, raspberries, strawberries, and/or blackberries)
1 whole egg
3 egg whites
1 tablespoon cinnamon
1 teaspoon vanilla
1 tablespoon extra virgin olive oil
Makes 6 pancakes.
Directions:
1. Mix all ingredients in a large mixing bowl.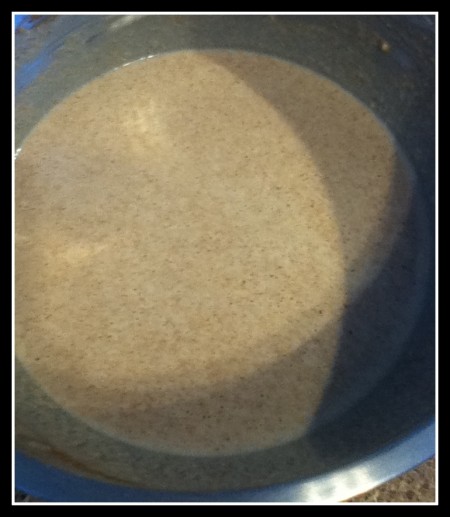 2. Ladle the batter on to a non stick pan without any oil. Keep the heat at medium. Using high heat will burn the pancakes before they are cooked through.
3. Cook until they are cooked through and serve, topped with your favorite toppings. Cottage cheese is a great addition for protein.
I also made a healthy pancake syrup with berries. Basically it's just 1/2 cup of berries (mine were frozen) in a small pot. Cook on low and when soft use a potato masher to break down.
I added a small amount of water (2 Tbsp) to thin it out a little bit.
Drizzling the berry syrup over the berry pancakes adds a little extra berry goodness!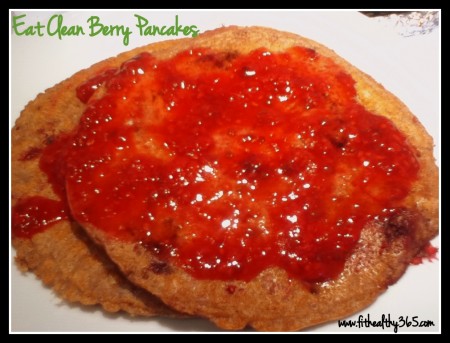 Nutritional Information (per pancake): 237 cal, 10g protein, 41g carbs, 5g fat.
What's YOUR favorite breakfast food?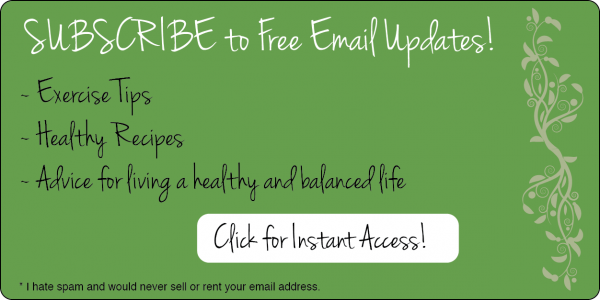 Join the FREE 1 Week 15 Minute Exercise Challenge
Workout Smarter, Not Longer.
15 minutes is all you need.
Full-length workout video send directly to your inbox each day
Self-care mini-challenges
Daily reminder emails
Accountability and Support