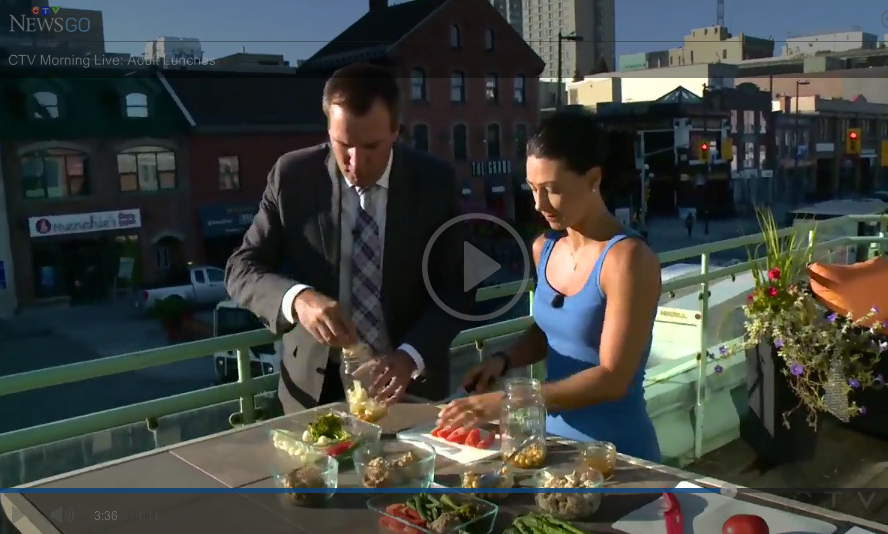 Many adults spend between $30-60 each week buying lunches. That ends up being over $1500 on the low end! With some simple prep in advance you can save money and eat healthier.
In the video below I show some options for a healthy and delicious lunch that you can mix and match to suits your tastes, including how to make salad in a jar.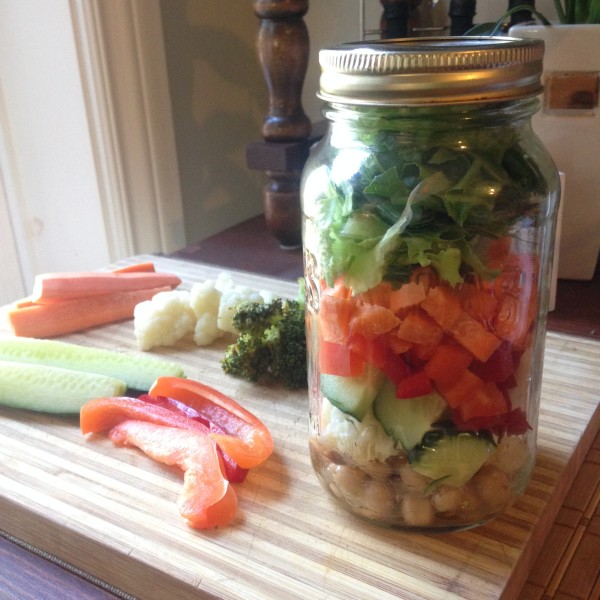 Salad in a Jar
Salad in a jar is one of the best and easiest ways to get a bunch of veggie servings into one meal. As well, you can make a few at a time, since they last a couple days.
The options are endless in terms of what you can put in them, but here's a basic format:
Bottom: Salad dressing first, so it doesn't touch much of the other items.
Next layer: Heavier items, such as carrots, cauliflower, broccoli, cucumber, chickpeas, beans, etc.
Middle layer: Lighter items, such as tomatoes, peppers, sprouts, etc.
Top: Greens (lettuce, spinach, kale)
You can also add meat, such as chicken breast, ground beef, tuna, and so on, but I recommend adding those items to the jar the day you will eat it. To eat, simply pour all the contents on the jar on a plate or in a bowl. Mix and enjoy.
Mix & Match Lunch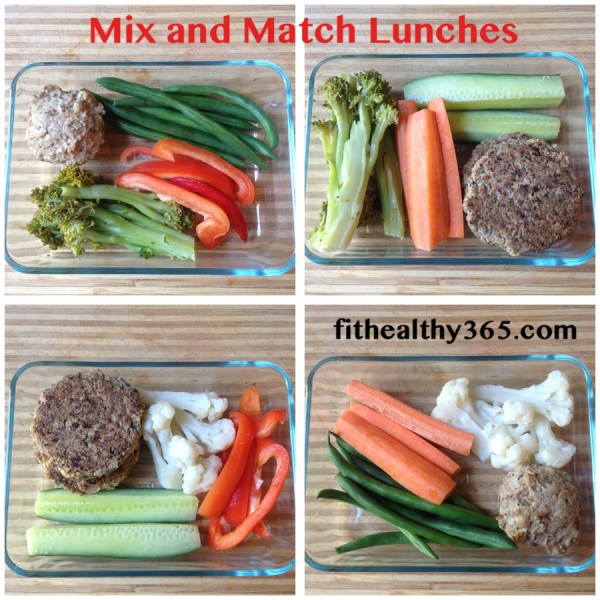 With a Mix and Match lunch, simply choose a pre-made protein, such as tuna patties or chicken muffins and then 3-4 vegetables as your side. By having 5-7 veggie options at hand, you can create a different meal each day.
Vegetable side options (not exhaustive):
• Broccoli
• Cauliflower
• Carrots
• Green beans
• Sweet peppers
• Red cabbage
• Tomatoes
• And more!
What's your favorite lunch combo?

ps. For meal prep, I take a few hours on Sunday and chop ALL my veggies (steam some) and get my protein options ready. That means during the week there is very little cooking to be done, I just assemble and go.

Join the FREE 1 Week 15 Minute Exercise Challenge
Workout Smarter, Not Longer.
15 minutes is all you need.
Full-length workout video send directly to your inbox each day
Self-care mini-challenges
Daily reminder emails
Accountability and Support