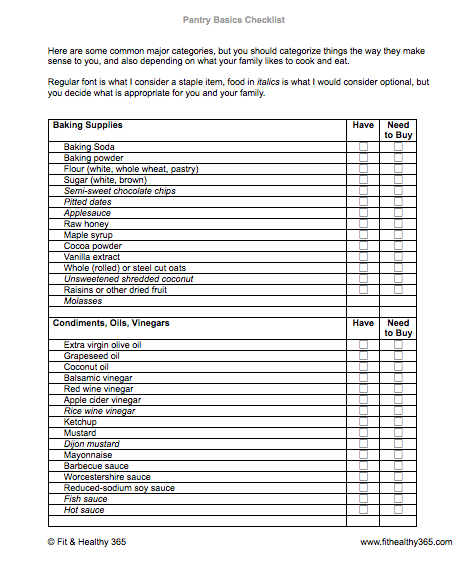 HERE YOU GO!
Click to instantly download the Editable Pantry Basics Checklist
Share this free download with your friends:
"It's so easy to grocery shop with the FREE Pantry Basics Checklist from @FitHealthy365. Get yours at http://goo.gl/F2XMJ2"
Tweet
Post on Facebook
Join the FREE 1 Week 15 Minute Exercise Challenge
Workout Smarter, Not Longer.
15 minutes is all you need.
Full-length workout video send directly to your inbox each day
Self-care mini-challenges
Daily reminder emails
Accountability and Support