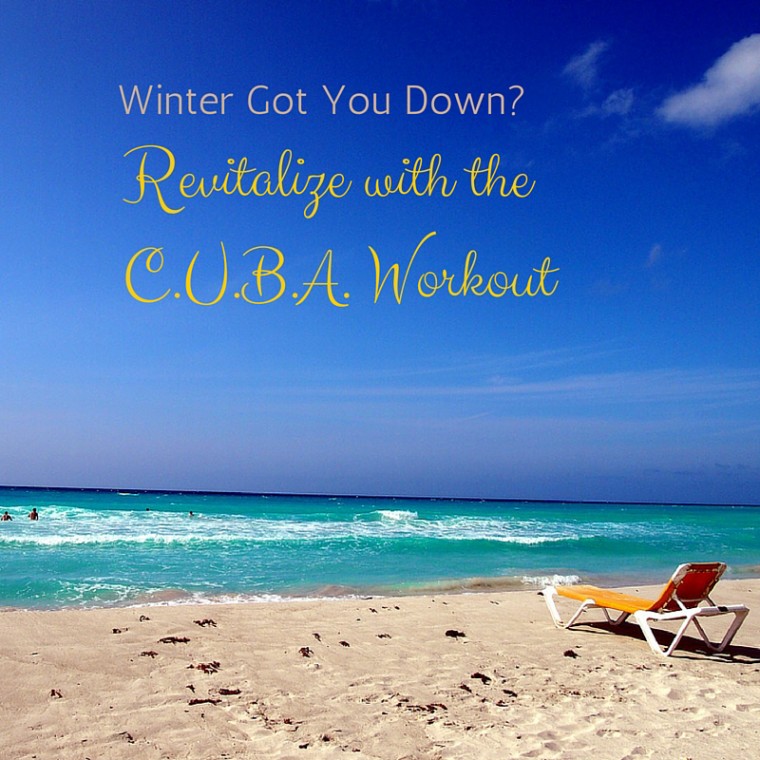 Dreaming of the sunny south? I sure am! Bust past the Winter plateau with the C.U.B.A. Workout.
Winter can be a really hard time of year:
it's cold

days are dreary and short

we stay indoors and hibernate
We tend to be less active in the winter, so aren't getting as much exercise (go from warm house to warm car to sitting in warm office and back).
I've got a solution for you…and you can do it in your own home in just 15 minutes!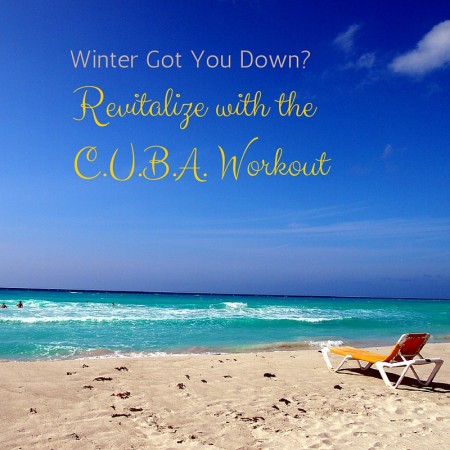 C.U.B.A. Workout
Put on some latin music, put a beach photo on your tv or computer, and pretend you're in the sunny south when you do this workout.
C.U.B.A. is an acronym to help you remember what exercises to do in this 15 Minute At-Home Circuit.
Choose 1 exercise from each category below.
Do a quick 1-2 min warm up then perform each exercise for 30 seconds, moving from exercise to exercise as a circuit. Take a 1 minute break then do the circuit again. Repeat for a total of 5 rounds. Complete exercises in the following order: Cardio, Upper Body, Bottom Half, Abs. End with 5-10 min of stretching (click for a follow-along video).
Exercise Ideas (not limited to these)
Cardio
Upper Body
Bottom Half
Abs

– high knees

– butt kicks

– jumping jacks

– jump squats

– jump lunges

– burpees

– push ups

– triceps dips

– shoulder press

– biceps curls

– resistance band row

– wall sit

– squats

– forward lunges

– lateral lunges

– curtsy lunges

– hip raise

– single leg deadlift

– plank

– crunch

– double crunch

– scissor kick

– mountain climbers

– russian twist
Have fun!!
If you're looking for more free, short and effective workout videos, check out my YouTube channel (don't forget to subscribe to get notified when new videos are added).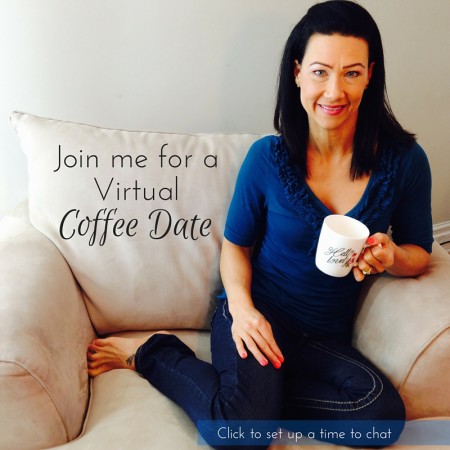 Join the FREE 1 Week 15 Minute Exercise Challenge
Workout Smarter, Not Longer.
15 minutes is all you need.
Full-length workout video send directly to your inbox each day
Self-care mini-challenges
Daily reminder emails
Accountability and Support