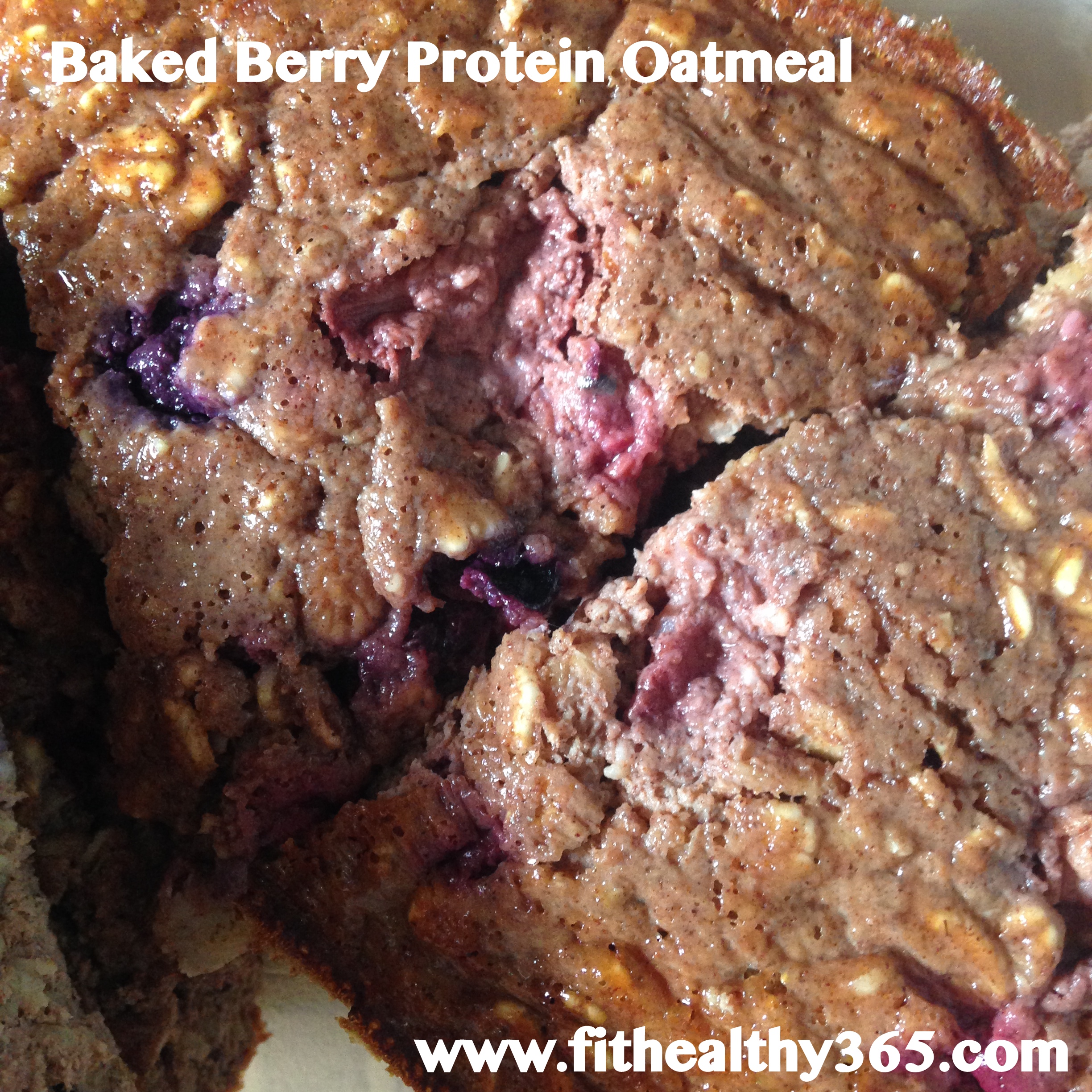 Hands up if you often struggle with what to eat for breakfast. I know I do. Sure, I've got my go-to eggs and toast or a protein smoothie or regular oatmeal, but sometimes I want something different.
Enter the Baked Berry Protein Oatmeal. It's warm, healthy and easy to make with minimal ingredients.
Here's what you need:
Dry
– 1 cup rolled oats
– 2 scoops protein powder (I use BioX Chocolate Peanut Butter Swirl)
– 1 Tbsp cinnamon
– 1/2 tsp baking powder
Wet
– 1 cup egg whites
– 1 cup unsweetened applesauce
– 1 cup frozen berries
Easy as 1, 2, 3
1. Combine all dry ingredients
2. Add in wet ingredients
3. Pour mixture into a baking pan and bake at 350 for 30 minutes.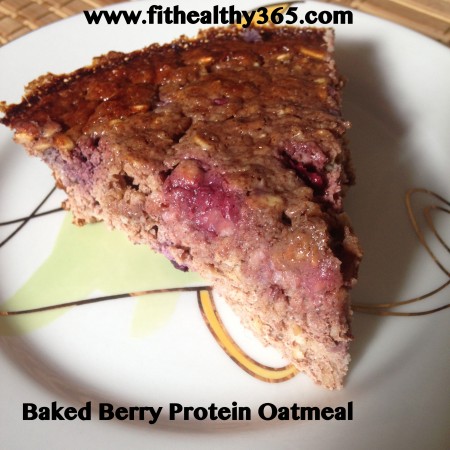 Let it cool and then cut into squares. I usually cut into 6 pieces.
You can keep the extras in the fridge and reheat them another day. Yay leftovers!
ENJOY!!

Nutritional Info (1 of 6 servings): 174 kcal, 16g protein, 23g carb, 2g fat

Join the FREE 1 Week 15 Minute Exercise Challenge
Workout Smarter, Not Longer.
15 minutes is all you need.
Full-length workout video send directly to your inbox each day
Self-care mini-challenges
Daily reminder emails
Accountability and Support