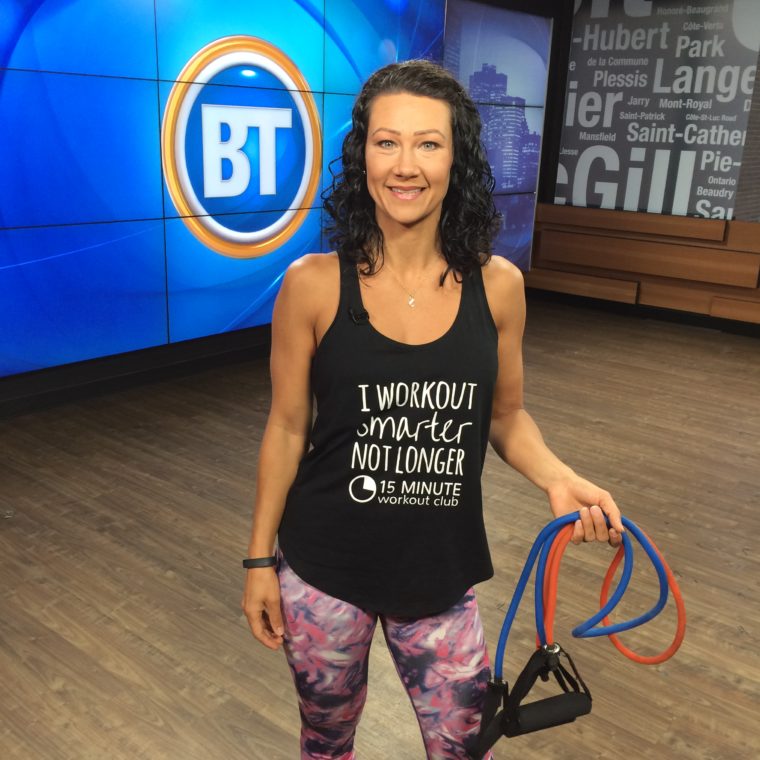 Yes, 15 minutes of exercise can be effective if you do it the right way.
Tips for getting the most out of a short workout:
keep up the intensity (aim for being breathless by the end)
take short breaks or only rest as needed
do complex movements using multiple muscles at once, for instance, squat and shoulder press
Are you game to try this workout I shared on Breakfast Television Montreal?!
Click to watch the video where I demonstrate the exercises.
Equipment: resistance band OR dumbbells OR anything with some weight (ie. soup cans, laundry soap containers, etc)
Complete as a circuit, doing each exercise for 1 minute. Rest as needed. Do a total of 3 rounds.
Squat and shoulder press

Caterpillar with push up

Lunge and bicep curls

Sprint and row

Lateral walking plank
Comment below to let me know how you did!

Join the FREE 1 Week 15 Minute Exercise Challenge
Workout Smarter, Not Longer.
15 minutes is all you need.
Full-length workout video send directly to your inbox each day
Self-care mini-challenges
Daily reminder emails
Accountability and Support